Poll: Obama's Approval Surges, Voters Back White House On Debt Ceiling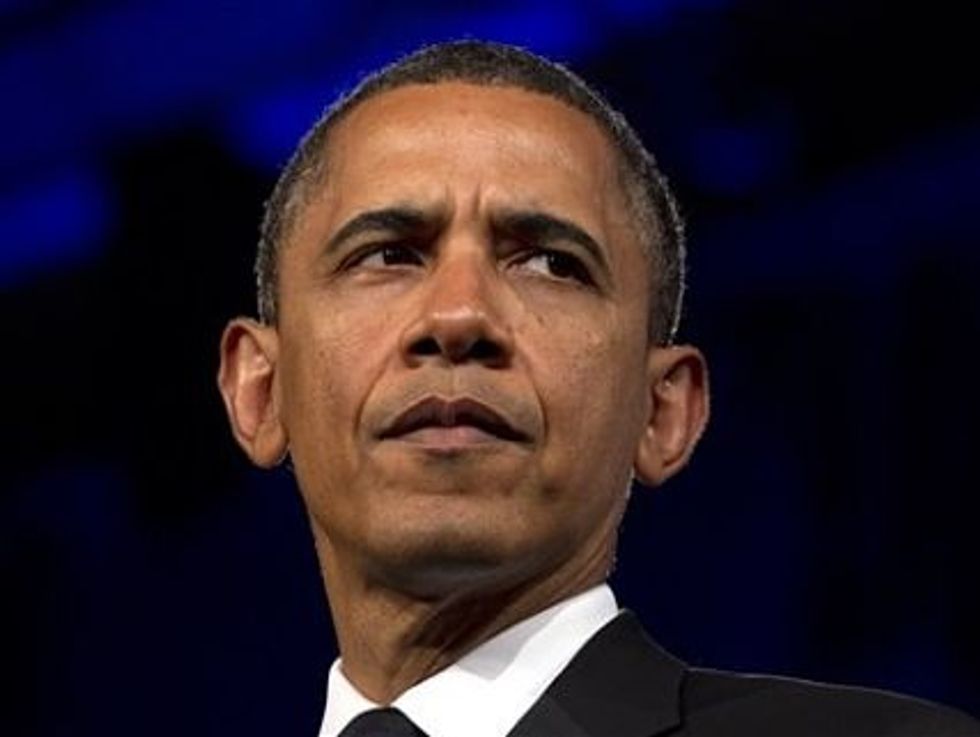 According to a new ABC News/ Washington Post poll , President Barack Obama's approval rating is near an all-time high, and the public is on his side in the upcoming debt ceiling debate.
The poll finds Obama's approval rating at 55 percent, his highest level since November, 2009 (excluding a brief bump up to 56 percent after the president ordered the raid that killed Osama bin Laden in 2011)… 61 percent view Obama as a strong leader — his highest level in three years — and 53 percent say they're optimistic about the policies he'll pursue in his second term.
By contrast, voters intensely dislike Obama's opponents in the House of Representatives. Congress has just a 19 percent approval rating; 37 percent approve of House Democrats, and 24 percent approve of House Republicans. Additionally, 67 percent believe that Republican leadership is doing too little to give ground in negotiations, compared to 48 percent who say that is true of the president.
That gap is reflected in voters' opinions on the debt ceiling debate. Obama leads the GOP leadership in trust to handle the debt ceiling by 14 percent. Furthermore, 58 percent of Americans say the debt ceiling should be handled separately from the debate on spending cuts, compared to 36 percent who favor linking the issues. Just 22 percent favor shutting down the government or allowing the country to default on its debt if the White House and Congress can't agree on budget cuts.
These numbers represent a serious rebuke to House Speaker John Boehner's assertion that "the American people do not support raising the debt ceiling without reducing government spending at the same time," and some Republicans are taking notice. Many prominent conservatives — including former House Speaker and presidential candidate Newt Gingrich, and the Koch brothers-backed group Americans for Prosperity — have warned that a debt ceiling fight could be politically disastrous for the party.
Some Republicans are concerned that the debt ceiling issue could even cost the GOP its House majority. Although most Republican congressmen are protected by favorably-drawn districts, Democratic Congressional Campaign Committee Chairman Steve Israel (D-NY) has said that Democrats have identified "30 districts where the [GOP] incumbent [won by] less than 10 percent and an additional 18 districts that we think can perform better." Democrats need a net gain of 17 seats to reclaim the majority — a task that would not be impossible if House Republicans continue to thumb their noses at the will of the American people.
As Representative Tom Cole (R-OK) ominously told The Hill , ""Majorities are elected to do things, and if they become dysfunctional, the American people will change what the majority is."
Photo credit: AP/Carolyn Kaster, File