POLL: Only White Voters Over 50 Identify With The GOP On Immigration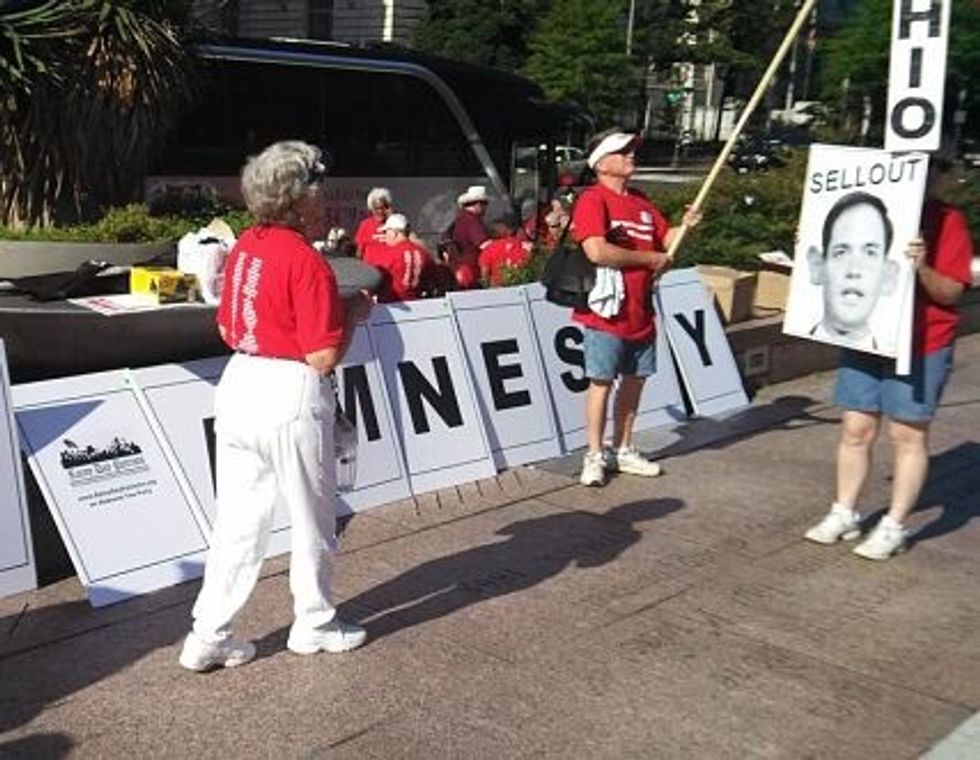 Anti-immigration-reform Republicans held a "March for Jobs" in Washington, D.C. on Monday in an effort to stop comprehensive immigration reform. But a new Gallup poll suggests that the only voters who identify with Republicans over Democrats on immigration are non-Hispanic whites age 50 and older.
But even older white voters only identify more with Republicans' views by a mere 7 percent. If this trend holds, the theory that Republicans can win the White House by simply pursuing "missing white voters" who stayed home in 2012 makes no sense — at least for the 2016 presidential election.
"By 2016, non-whites should make up around 30 percent of the overall electorate, and the Democratic candidate would be able to win the national popular vote while losing the white vote by 24 percentage points," Ruy Teixeira and Alan Abramowitz write in a new memo for The Democratic Strategist.
On every significant part of reform, even securing the border — which has been a Republican talking point for half a decade — more Americans identify with the Democratic Party.
"The Democratic Party has an edge over the Republican Party in Americans' perceptions of which major party more closely shares their own views on immigration and immigration reform," Gallup summarizes, adding that it is "less of a rancorous issue than it might appear."
Despite this, anti-immigration Republicans led by rising star Rep. Tom Cotton (R-AK) remain extremely vocal and will do everything they can to make sure the GOP stays on the hunt for those lost white voters — even if congresspeople have to face demographic realities sooner rather than later.
Photo: @mboyle1 via Twitter