Poll: Republicans Still Aren't Evolving On Marriage Equality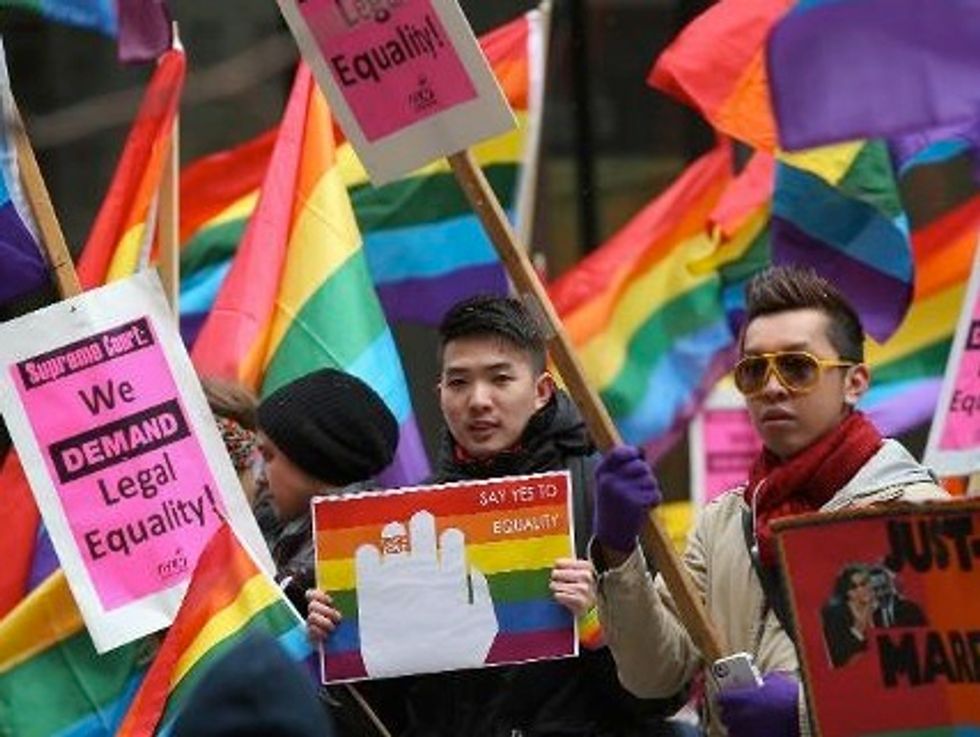 The latest McClatchy-Marist poll finds that Americans are continuing to evolve on the issue of marriage equality — unless they're in the Republican Party.
The poll, released Friday, finds that a 51 percent majority of registered voters now support allowing gay people to marry legally, while 41 percent are opposed.
But there is a striking partisan split: Democrats back same-sex marriage, 62 to 33 percent, while Republicans oppose it 27 to 63 percent and 33 percent are "strongly" opposed.
Republicans are the only partisan group to show almost no movement on the issue. Just 6 percent of Republicans now favor marriage equality, but opposed it in the past, compared to 12 percent of Democrats and 17 percent of Independents.
Surprisingly, 68 percent of Republicans say they would support a well-qualified gay candidate for office. But they would be far less accepting of a gay family member: 60 percent would be upset if they had a gay child (far more than the 28 percent of Democrats and 30 percent of Independents who said the same).
The poll underscores the electoral risks facing Republicans who stand for equality. Although same-sex marriage does have some prominent, deep-pocketed backers within the GOP, supporting it puts Republican candidates directly at odds with a large, motivated segment of the party. In a climate in which all but the most dogmatic conservatives are targets for primary challenges from the right, that's a major political problem for those who would join a majority of the country in supporting gay rights.
AFP Photo/Scott Olson