Poll Roundup: Are Democrats Done In Montana?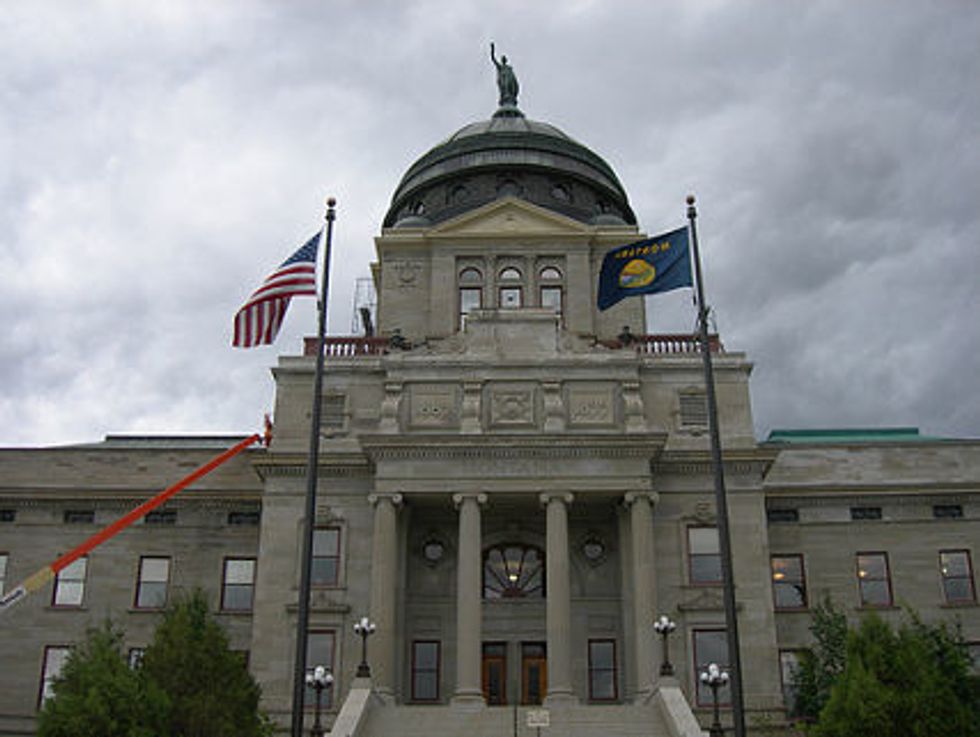 As the 2014 midterm elections draw closer, pollsters across the country will begin releasing masses of data and their predictions of who will control the House of Representatives, the Senate, and statehouses across the country. We'll put those polls in focus and provide a brief summary of some key polls. Here's a poll roundup from the week of May 4:
Montana:
According to a Hickman Analytics poll released on Thursday, Montana is shaping up to be an easy win for the GOP come November. The poll shows that Representative Steve Daines (R-MT) holding a 12-point advantage over Democratic senator John Walsh.
President Obama appointed former senator Max Baucus (D-MT) — who had announced that he would not seek re-election — as U.S. ambassador to China in December. In February, Governor Steve Bullock (D-MT) appointed Walsh, then the state's lieutenant governor, to complete Baucus' term. Walsh had already been the favorite for the Democratic nomination to replace Baucus. It appears that his months of incumbency have not helped him gain much traction in deep-red Montana, however.
According to the same Hickman poll, Daines holds a 48 percent approval rating across the state. That's a 10 points better than Walsh or President Obama, who lost the state by 14 points in 2012.
Kentucky:
Polls show Senate Minority Leader Mitch McConnell (R-KY) with a wide lead over Tea Party challenger Matt Bevin in Kentucky's May 20 Republican primary — but the general election continues to pose a challenge for the incumbent senator seeking his fifth term.
The most recent Hickman Analytics poll out of Kentucky has Senator McConnell with a narrow 1-point advantage over his Democratic challenger, Kentucky Secretary of State Alison Lundergan Grimes. McConnell holds 46 percent of the vote among likely voters, versus Grimes' 45 percent — well within the poll's +/- 4.4 percent margin of error.
McConnell and Grimes have been running even throughout the campaign, and all signs point to a tight race until November. Although Kentucky is a reliably red state, the minority leader's approval rating has fallen as low as 32 percent in February, and remains comparable to President Obama's in the Bluegrass State.
Georgia:
An InsiderAdvantage poll released on Wednesday confirmed previous surveys showing former Reebok CEO David Perdue jumping ahead of his challengers for Georgia's open Senate seat. The poll shows Perdue with a solid 8 percent advantage ahead of the May 20 primary.
Georgia's former Secretary of State Karen Handel (R) and Representative Jack Kingston (R-GA) remain virtually tied for second. InsiderAdvantage CEO Matt Towery is not ready to count out Handel and Kingston from gaining the Republican nomination. If they secure enough of the overall vote during the primary and force a runoff, Towery is convinced they may be able to pull ahead of Perdue for the Republican nomination.
"One thing that might lower Perdue's actual Election Day performance is his lack of a major voter turnout machine," Towery said. "Both Handel and Kingston have natural political bases of support, and they can and will come out to vote. The next week could see several more shifts as voters now get down to actually paying attention."
Connecticut:
Incumbent governor Dannel Malloy (D-CT) faces a close election against Republican frontrunner and 2010 challenger Tom Foley.
A Quinnipiac poll released on Friday finds Malloy and Foley in a 43-43 percent tie, with a +/- 2.4 percent margin of error. Governor Malloy has a slight image advantage, with a 46 percent favorability rating; Foley's is just 36 percent.
Republicans have been criticizing Malloy for his handling of the state budget and taxes, and for failing to deliver a promised $55 per person tax refund. The Quinnipiac survey demonstrates this may not hold any significant weight with voters when they head to the polls, however.
"Economic issues are dragging Governor Malloy down," said Quinnipiac University poll director Douglas Schwartz, PhD. "A bright spot for Malloy is that voters think he has strong leadership qualities and is honest and trustworthy."
Malloy won the 2010 gubernatorial race against Foley by less than 1 percent of the vote.
Photo by "jimmywayne" via Flickr

For more midterm election results and analysis, sign up to receive our free email newsletter.