Poll: Scott Brown Would Crush Dem Opponents In Special Election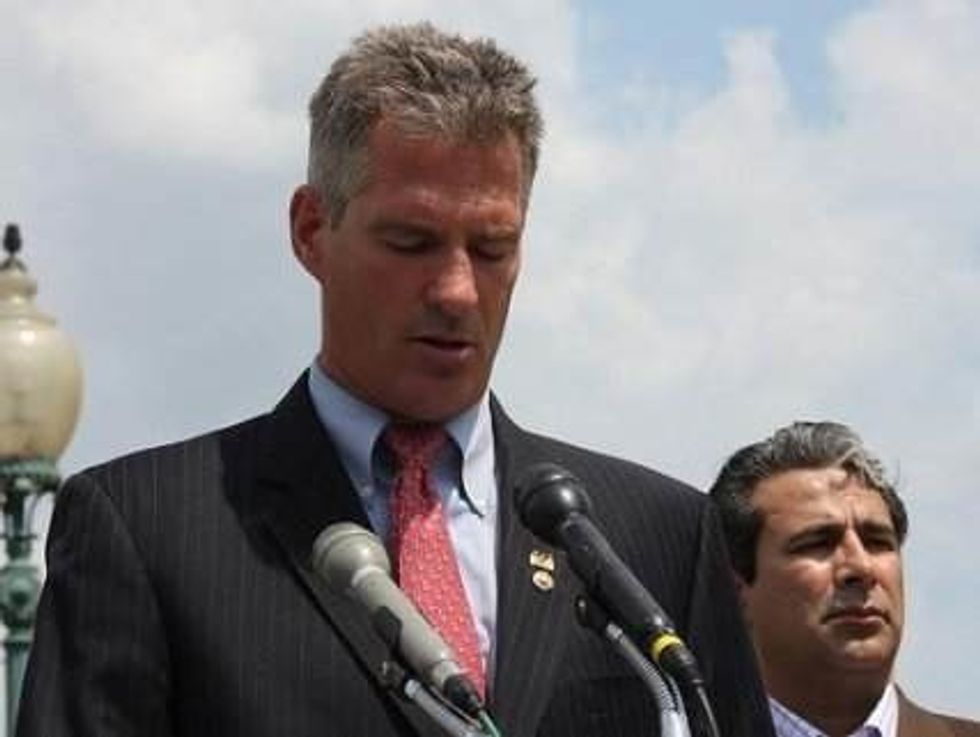 According to a new WBUR poll, if Massachusetts senator John Kerry leaves the Senate to serve as Secretary of State, Republican senator Scott Brown would be the overwhelming favorite to win a special election for the open seat. There is reason to believe, however, that Brown's lead is not as safe as it seems.
Since U.N. Ambassador Susan Rice withdrew her name from consideration for the appointment, Kerry has reportedly become President Obama's top choice to run the State Department. According to the poll, however, sending Kerry to Foggy Bottom could end up weakening the Democratic majority in the Senate.
In a hypothetical special election, Brown — who scored a stunning upset victory in the 2010 special election to replace the late Ted Kennedy, before losing his 2012 bid for a full term to Elizabeth Warren — would hold massive double-digit leads over five of his potential opponents. According to the WBUR poll, Brown holds a 51 to 36 percent over his 2010 opponent Martha Coakley, a 48 to 30 percent lead over Rep. Ed Markey, a 47 to 28 percent lead over Rep. Mike Capuano, a 51 to 24 percent lead over Rep. Steve Lynch, and a 49 to 30 percent lead over Rep. Marty Meehan.
Brown's strong numbers are driven by his personal appeal; despite having just voted him out of office, 58 percent of voters have a favorable view of Brown, compared to 28 percent who view him unfavorably.
One potential candidate would pose a tougher challenge to Brown; Governor Deval Patrick — who holds a 60 to 26 percent favorability rating — trails Brown by just seven points, 47 to 40 percent. But Patrick, a potential cabinet appointee himself, is considered unlikely to run for the seat.
Brown's leads over his potential opponents may not be as imposing as they appear at first glance. Despite his high favorability and solid leads, Brown fails to crack 50 percent against Markey, Capuano, or Meehan. Furthermore, when paired against a generic Democratic candidate, Brown's lead is just 47 to 39 percent, with 15 percent undecided. This suggests that Brown's opponents' numbers could improve once Massachusetts voters learn more about them; over 30 percent of respondents have never heard of Markey, Capuano, or Meehan, and over 27 percent have heard of the three but are undecided about whether they view them favorably. This suggests that the three congressmen all have significant room to improve their numbers.
Furthermore, Brown will once again have to deal with the fact that Massachusetts is one of the most deep-blue states in the nation. Voters actually view Brown more favorably than they view Senator-elect Warren, but that didn't stop them from giving the Democrat a 7.4 percent win on Election Day.
In 2011, Brown led Warren by as much as 15 percent in the polls, before voters learned more about her and ultimately voted Democratic. If Brown does get the opportunity to run for Senate again, it seems likely that his 2014 race could follow the same pattern.
Photo by Talk Radio News Service via Flickr.com