Poll Shows Eleanor Roosevelt A Favorite For The New $10 Bill
@reuters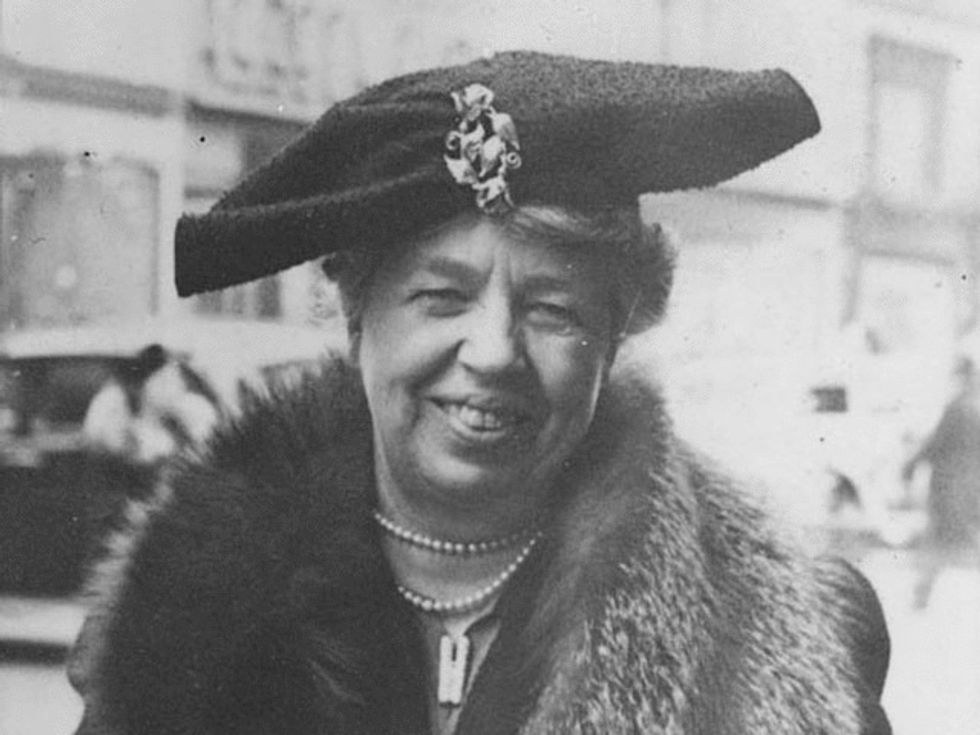 By Megan Cassella
WASHINGTON (Reuters) — More than one in four Americans are hoping the soon-to-be redesigned $10 bill will feature Eleanor Roosevelt, according to a McClatchy-Marist poll released Wednesday.
The poll showed the former first lady in first place with 27 percent, trailed by African-American abolitionist Harriet Tubman, who received 17 percent of 1,249 votes, and Native American explorer Sacagawea, who received 13 percent.
Who will replace Alexander Hamilton on the bill has been the subject of much debate since Treasury Secretary Jack Lew announced in June it will be the first in more than a century to feature a woman.
The announcement followed a social media campaign "Women on 20s." The government then announced it would put a woman on the 10-dollar bill, spawning another online discussion led by the hashtag "#TheNew10."
At a breakfast with reporters last week, Lew said the administration had since received about 1.5 million pieces of feedback from the public on the bill's redesign, with inputs ranging from tweets and retweets to handwritten letters.
Other finalists in the McClatchy-Marist poll were women's rights activist Susan B. Anthony and pilot Amelia Earhart, who each received 11 percent of the vote. Former Supreme Court justice Sandra Day O'Connor garnered a distant 4 percent.
Roosevelt had a larger lead among women, earning 33 percent of the votes after they were broken down by gender. When votes were sorted according to race, Tubman led among African Americans with 47 percent, results showed.
Lew said the administration is taking the summer to listen to the public's feedback, but he would not say when he would announce the final design.
The bill, which will be the first designed under a new theme of democracy, is set to be released in 2020.
(Reporting by Megan Cassella; Editing by David Gregorio)
Photo: Eleanor Roosevelt on Fifth Avenue in New York, 1940. (REUTERS/Roosevelt Library)