Poll: Support For Marriage Equality Hits All-Time High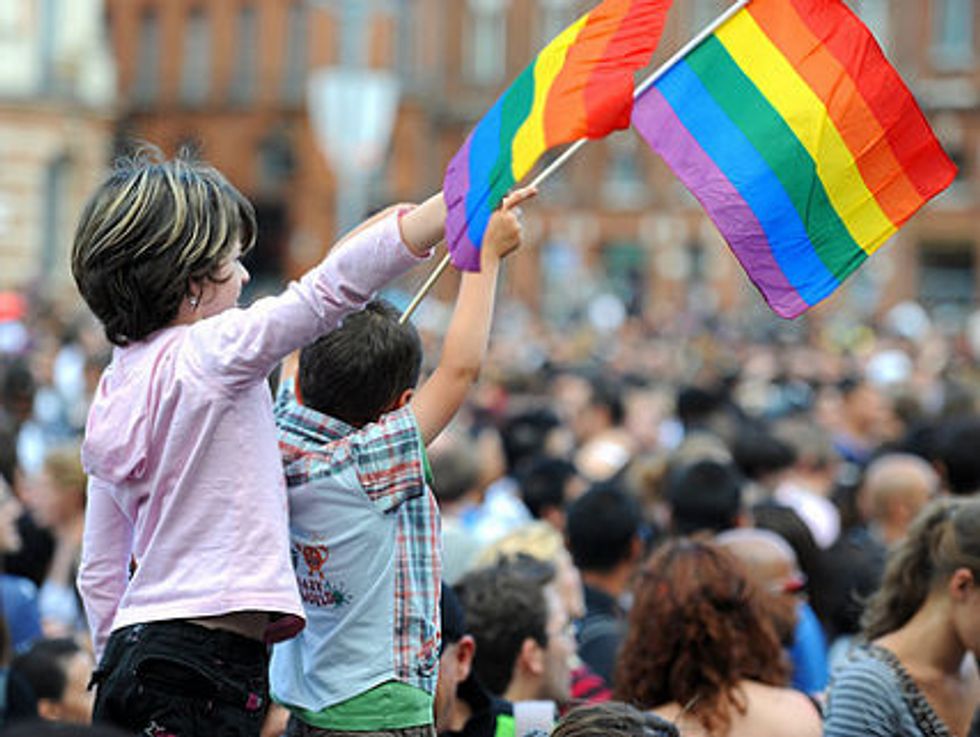 The number of Americans who believe that same-sex marriages should be legally recognized has hit an all-time high, according to a new Gallup poll.
The poll finds that 55 percent of Americans now think that marriages between same-sex couples should be recognized by the law as valid, with the same rights as traditional marriages; 42 percent disagree.
This is the highest level of support ever recorded by a Gallup poll, and a dramatic rise from the beginning of the Obama administration, when Americans opposed marriage equality by a 56 to 40 percent margin.
There is a pronounced partisan split on the issue: 74 percent of Democrats and 58 percent of Independents believe that same-sex marriage should be legal, while only 30 percent of Republicans believe the same. Even that is a 4 percent improvement from last year.
Younger Americans are far more likely to support same-sex marriage than the elderly; the poll shows that 78 percent of those aged 18 to 29 believe it should be legal, compared to 54 percent of 30- to 49-year-olds, 48 percent of those between 50 and 64, and 42 percent of those older than 65.
As marriage equality rises in the polls, it is also racking up victories in the courts. Judges overturned same-sex marriage bans in Oregon and Pennsylvania this week, and legal challenges in Oklahoma, Utah, and Virginia are likely to be decided soon.
Want more poll analysis? Sign up for our daily email newsletter!
Photo: Guillame Paumier via Flickr