Polls Show Possible Upsets In Key Senate Races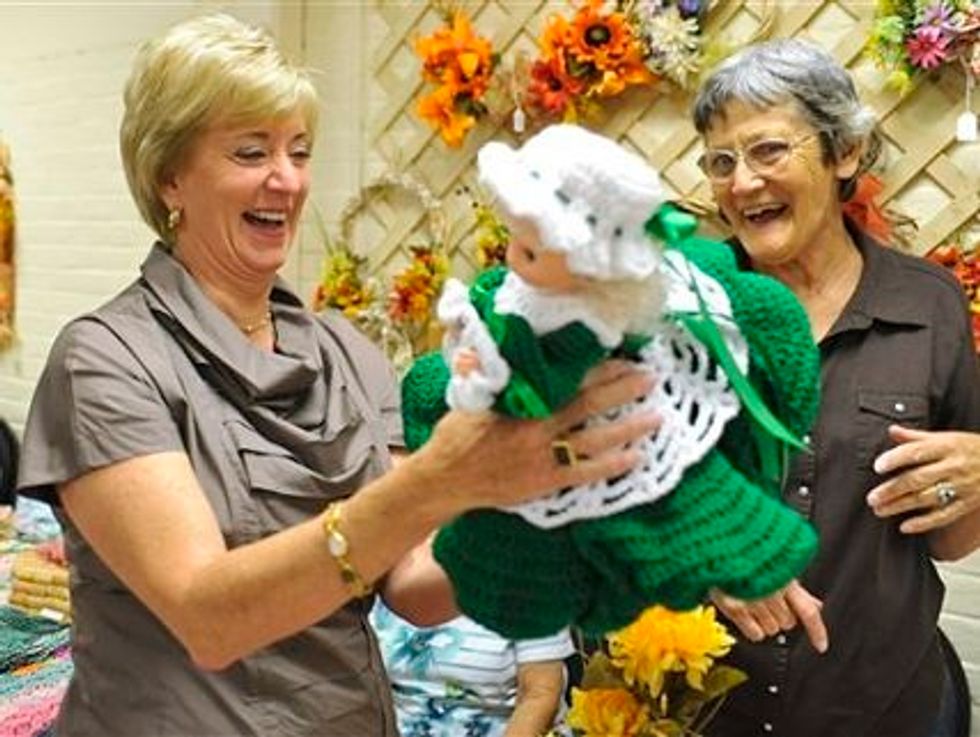 According to the latest round of polls, upsets may be brewing in three races that will be crucial in determining which party holds control of the Senate after the November elections.
On Wednesday, Public Policy Polling released a poll showing Democrat Richard Carmona leading Republican Rep. Jeff Flake by a 45 to 43 percent margin in the Arizona Senate race. Flake led Carmona 44 to 43 percent in PPP's last poll, three weeks ago.
Carmona is thriving on his likeability advantage: 35 percent of Arizona voters view Carmona favorably, while 27 percent view him unfavorably. By contrast, Flake's favorability is underwater at 40 percent favorable to 41 percent unfavorable.
Carmona is still a long shot to win the Senate seat due to Arizona's conservative makeup and Romney's strong support in the state (he leads President Obama by a 58 to 37 percent margin among the 12 percent of voters who are still undecided in the Senate race). Still, as the Real Clear Politics poll average makes plain, Arizona has become a toss-up that Republicans now must defend.
The Republican party apparently agrees; this morning Alexander Burns reported in Politico that the National Republican Senatorial Committee will begin running ads in Phoenix to try to protect the seat.
The Missouri Senate race is also looking good for Democrats. While Senator Claire McCaskill was once considered to be one of the most vulnerable incumbents in the country, her opponent Rep. Todd Akin's continuing meltdown has left her in a strong position to defend her Senate seat. PPP released a poll on Wednesday showing McCaskill leading Akin by a 46 to 40 percent margin, a five point improvement over her one point lead in late August.
Also on Wednesday, Republican-leaning Rasmussen Reports released a poll showing McCaskill leading Akin 51 percent to 45 percent. According to Rasmussen's survey, only 3 percent of Missouri voters remain undecided. Given the massive fundraising gap between McCaskill and Akin, it seems highly unlikely that the embattled congressman can make a comeback in the race.
There is some good news for Republicans. In Connecticut, a Quinnipiac poll released Thursday shows former WWE CEO Linda McMahon in a virtual tie with Democratic Rep. Chris Murphy. According to the poll, McMahon leads Murphy by a 48 to 47 percent margin.
The race is similar in many ways to the Arizona contest. Connecticut voters view McMahon favorably by a 45 to 41 percent margin, compared to Murphy's upside-down 36 to 40 percent favorability. Additionally, 50 percent of McMahon supporters are "very enthusiastic" about her candidacy, while just 27 percent are "very enthusiastic" about Murphy.
As in Arizona, however, it's unclear whether McMahon can overcome national political trends. The Quinnipiac poll shows President Obama leading Mitt Romney 54 to 42 percent in Connecticut; this could significantly boost Murphy's chances on Election Day.
Photo of Linda McMahon by AP/Jessica Hill