Pope Did Not Give Unconditional Support To Clerk In Gay Marriage Row: Vatican
@reuters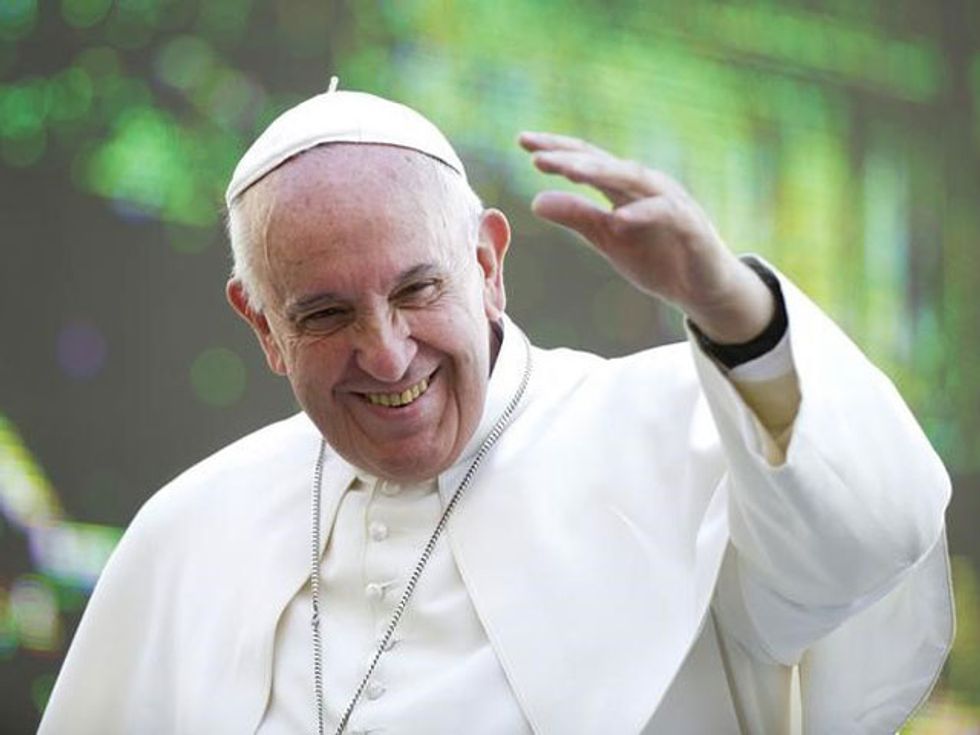 By Philip Pullella
VATICAN CITY (Reuters) — Pope Francis did not ask to meet a Kentucky county clerk who had been jailed for refusing to issue marriage licenses to gay couples and did not offer her unconditional support, the Vatican said on Friday.
Looking to limit controversy after last week's meeting in Washington between the pope and Kim Davis, Vatican spokesman Federico Lombardi said she was one of "several dozen" people who had been invited by the Vatican ambassador to see Francis.
"The Pope did not enter into the details of the situation of Mrs. Davis and his meeting with her should not be considered a form of support of her position in all of its particular and complex aspects," Lombardi said in a statement.
The meeting with Davis, which was originally kept secret, disappointed many liberal Catholics but delighted conservatives, who saw it as a sign that the pope was clearly condemning a ruling by the U.S. Supreme Court to legalize same-sex marriage.
A senior Vatican official, who declined to be named, said there was a "sense of regret" within the Holy See over the encounter, which sparked widespread debate in the United States, overshadowing almost all other aspects of the pope's visit.
He added that Davis had been in a line of people the pope had met at the Vatican embassy in Washington before he left for New York.
"The only real audience granted by the Pope at the Nunciature (Vatican embassy) was with one of his former students and his family," the statement said.
Davis was jailed for five days in September for refusing to comply with a judge's order to issue marriage licenses in line with the Supreme Court ruling.
Davis has said her beliefs as an Apostolic Christian prevent her from issuing marriage licenses to same-sex couples. Her church belongs to a Protestant movement known as Apostolic Pentecostalism.
(Reporting by Philip Pullella, Editing by Crispian Balmer)
Photo: Pope Francis waves as he leads the weekly audience in Saint Peter's square at the Vatican, September 30, 2015. REUTERS/Max Rossi