Pope Francis' Popularity Not Bringing More Into Catholic Church, Poll Shows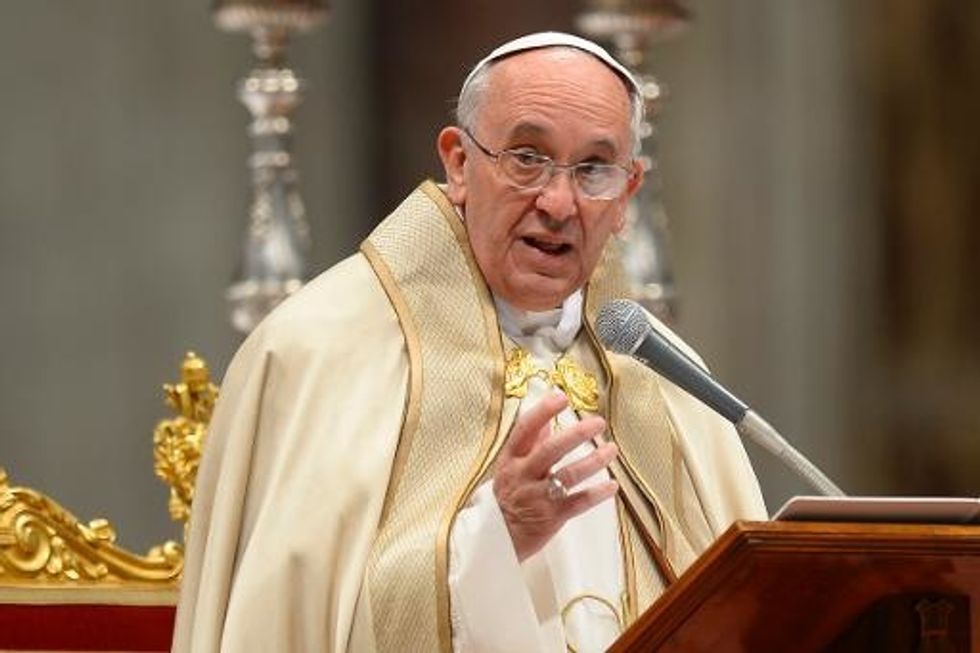 By Kurt Streeter, Los Angeles Times
Pope Francis is one of the best-known religious figures in the world, but a new Pew Research poll seeking to quantify his popularity raises questions about the so-called Francis effect.
The poll found an overwhelming embrace of Francis, who has been trying to steer the Catholic church toward a greater emphasis on compassion for the poor and marginalized. Sixty percent of non-Catholics and 85 percent of Catholics surveyed said they viewed the pontiff favorably — numbers approaching those of Pope John Paul II, whose peak popularity ratings among Catholics hovered just above 90 percent.
However, the poll found no change in the number of people who self-identify as Catholic or in the number sitting in church pews on Sundays. Twenty-two percent of those surveyed described themselves as Catholic, the same figure as in the year preceding Francis' election. Forty percent said they attended Mass at least once a week, unchanged from just before the papal transition.
While the survey found a significant increase in the excitement Catholics are feeling about their faith, there wasn't evidence they are volunteering or attending confession more.
"This study underscores that the pope is not the Catholic church," said Father Thomas Reese, a Vatican expert and senior analyst for the National Catholic Reporter.
"Tip O'Neil said: 'All politics is local.' It's also true here that all Catholicism is local," Reese said. "If people get excited to go back to church and they don't find Francis' message, if all they hear from local priests is about following rules, they are going to turn around and walk out the door. The pope can have tremendous influence, but the bishops and the priests have to get with the program."
Reese noted that Francis' popularity should be put into context, since Catholics tend to broadly support their popes even if they don't always agree with them on finer theological points. The church's flat attendance since Francis' ordination can be considered a positive for Catholics, Reese said, since church attendance has been declining since the 1950s.
The poll released Thursday surveyed 1,821 adults nationwide. It included several hot-button issues for Catholics and found that roughly three-quarters supported birth control, allowing priests to marry and allowing women to become priests. Half of those surveyed said the church should sanction same-sex marriage.
AFP Photo/Andreas Solaro