Pope To Deliver Most Speeches In U.S. Trip In Spanish
@reuters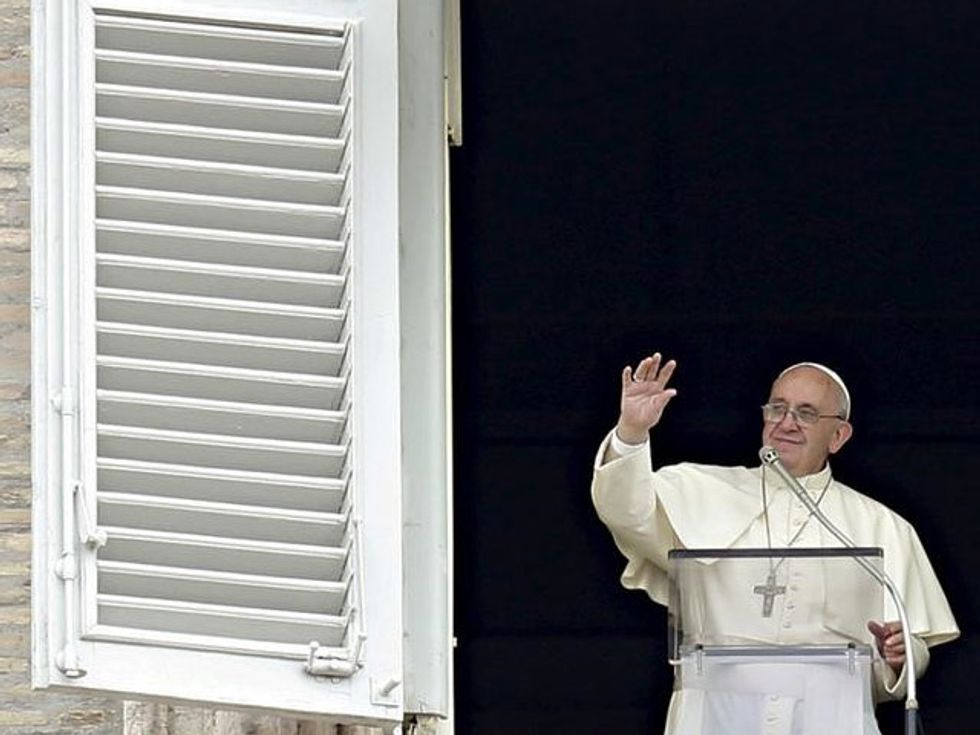 VATICAN CITY (Reuters) — Pope Francis will deliver only four of the 18 addresses he will make during his forthcoming visit to the United States in English and the rest in his native Spanish, the Vatican said on Tuesday.
The 78-year-old Argentine pope had been practicing his English over the summer and had been expected to deliver more of his speeches and homilies in English.
But spokesman Father Federico Lombardi told reporters that Francis still felt more comfortable speaking Spanish.
Asked if there was any symbolism in the fact that Francis had chosen to deliver so many speeches in Spanish, the second-most used language in the United States, Lombardi said:
"I don't think that is the intention… He feels more comfortable (with Spanish). The real reason is the ease of expression and that he will have to make less effort."
The pope used English for some addresses during a trip to Sri Lanka and the Philippines in January but had trouble with his pronunciation. In that trip, he improvised in Spanish while an aide translated into English.
The pope leaves this Saturday for Cuba, where he will spend four days before arriving in Washington on Sept. 22.
(Reporting By Philip Pullella; Editing by Dominic Evans)
Photo: Pope Francis waves the faithful during his Sunday Angelus prayer in Saint Peter's square at the Vatican, September 13, 2015. REUTERS/Giampiero Sposito