Pope To Receive Putin On November 25
@AFP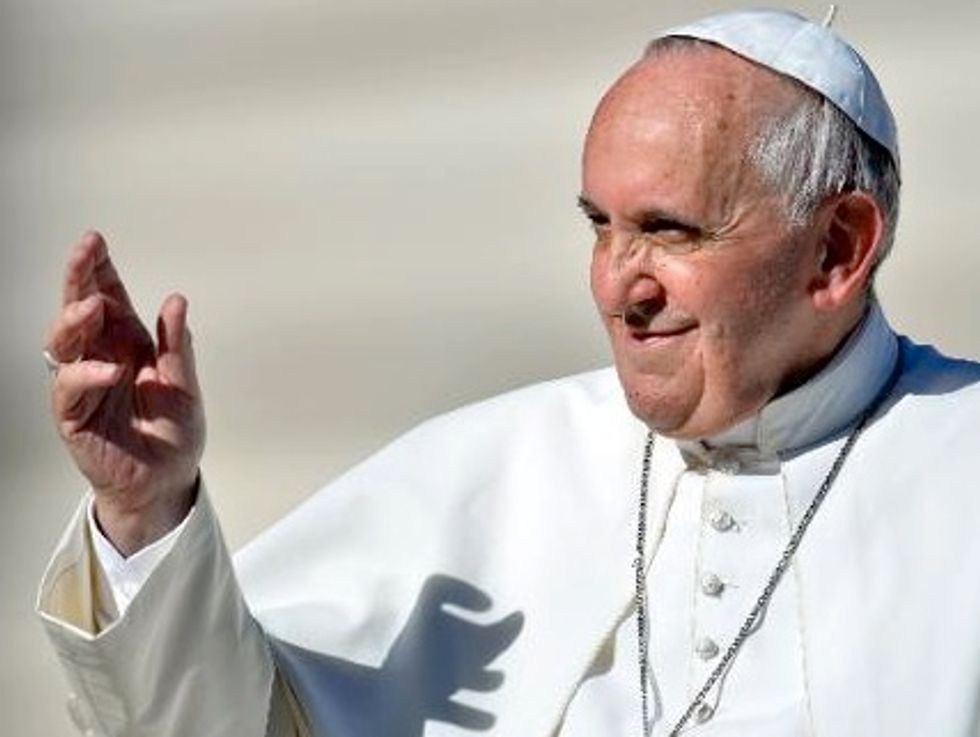 Vatican City (AFP) – Pope Francis will receive Russian President Vladimir Putin on November 25, the Vatican said on Thursday, as the Roman Catholic Church seeks to improve ties with the Russian Orthodox Church.
Putin has previously met the pope's predecessor Benedict XVI as well as late pope John Paul II and there are hopes for what would be an historic meeting between a pope and a Russian patriarch.
Putin's predecessor Dmitry Medvedev, who is now the prime minister, met with Benedict XVI in 2011.
During another visit by Medvedev in 2009, the two states re-established full diplomatic ties which had been severed during Soviet times.
Relations between Russia and the Vatican have improved since the coming to power in 2009 of Patriarch Kirill, who headed up the Russian Orthodox Church's diplomatic arm for years.
The Russian Orthodox Church has frequently used the Catholic Church of proselytizing in Russia.
Pope Francis wrote to Putin in September as head of the G20 group of global powers to ask him to press for a political solution to the conflict in Syria without outside intervention.
AFP Photo/Alexander Zemlianichenko