This Popular App Uses AI to Feed You Personalized Meditations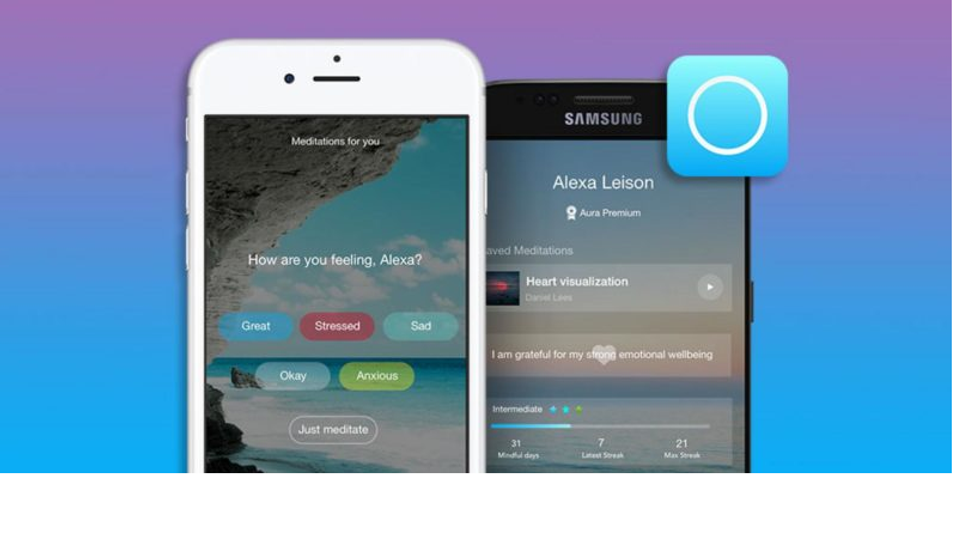 We're all looking for a way to decompress and level out the daily stresses. With a host of app services aimed at soothing your soul flooding the market, Aura Premium is already distinguishing itself in this exploding field. Find out why with a lifetime subscription to this in-demand service for over 80 percent off — just $59.99 from The National Memo Store.
Aura has earned some quick notoriety as one of the rising stars in the app meditation market, scoring a coveted #1 New App designation from Apple last February. Following featured status in TechCrunch, Forbes and TeenVogue, fans are catching on to Aura and catching on fast.
The app pulls together meditation and brain relaxation techniques from top teachers and therapists worldwide into a system that not only reads your responses, but learns what approaches work best for you.
No matter your preferred method of stress reduction, whether you attack with a full frontal assault or cut away at it with short orchestrated bursts, Aura stands ready to back you up. With their groundbreaking machine learning processes, Aura guides you through 3- to 10-minute meditations to chip away at your anxieties.
Meanwhile, Aura tracks your mood, gauges your patterns, offers daily reminders and even displays your stress relief progress visually so you can track your improvement.
In addition to the lifetime option, you can also get Aura under equally affordable one-year ($29.99) and two-year ($49.99) plans while this offer lasts.
This sponsored post is brought to you by StackCommerce.