Populist Victories Won In This Conservative Colorado Town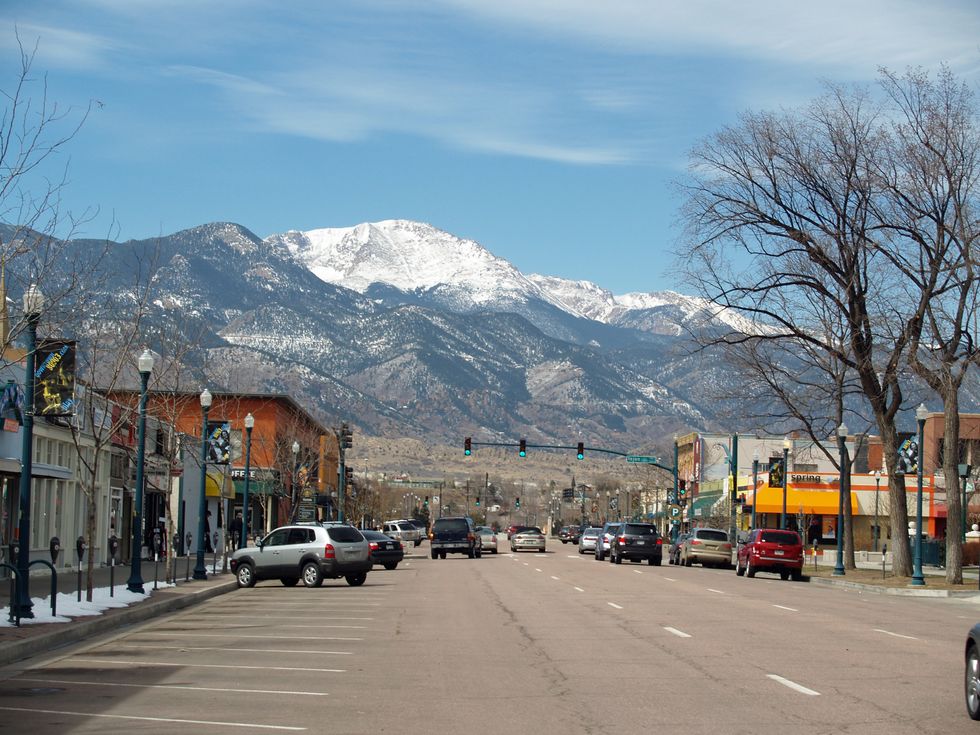 Reprinted with permission from Creators.
What's been happening politically and culturally this year in Colorado's second largest city is inspiring. Progressive/populist organizing to build grassroots movements to counter plutocratic rule and govern in the people's interest now have a model of success in one of the least likely places.
Since the 1990s, Colorado Springs has been shaped by an inordinate number of right-wing institutions. Yet, the Springs also is home to a hardy band of progressives, including environmentalists, unionists, women's champions, scrappy entrepreneurs, LGBTQ activists, students and teachers, a sizeable immigrant population, social justice church groups and some sensible libertarians.
With Bernie Sanders bringing new, highly energized voters into play, young people who had previously evinced zero interest in the old Democratic-Republican duopoly were rallying behind Bernie's grassroots populism. His revolutionary call to rein in America's corporate oligarchs also sparked a fire in older, working-class people, including Repubs and none-of-the-above folks who'd given up on the idea that either party gave a damn about people like them. A shift was occurring in Colorado Springs' political zeitgeist — one that might open a path for new alignments and a progressive-populist movement.
But movements don't just happen — until people literally make a move, inspiring others to join in and take action. In the midst of 2016's national Trumpian tumult, a core group of community allies started exploring strategies for a fresh political organizing effort in Colorado Springs. They pinpointed two decisive shortcomings in past efforts: One: progressive campaigns tended to be defensive, reacting to the extreme right's framing of issues and then spending much of their time and money countering disinformation and dirty tricks. Two: while local developers and the hard-right maintained permanent staff and campaigns, progressives started every battle from scratch, scrambling to create new organizations, which were handicapped by lack of institutional memory.
So this band of populist allies decided to make a big move. They called on progressive forces throughout the region — including Democrats, Berniecrats, Greens and non-partisan issue advocates — to come together and build a permanent social change organization. Moreover, they reached out to fair-minded, commonsense moderates and sensible libertarians who were embarrassed both by religious crazies (whose intolerance sparked the town's moniker: "Hate City") and by the political toadies of the area's corporate kingdom. These business-friendly cronies used city government to further enrich the elites while ignoring pressing needs for funding parks, mass transit, street lights, public bathrooms, and for saving drought-stricken trees.
Through the spring and summer of 2016, the allies met with more than 100 local organizations and activists and formulated a straightforward goal: to mobilize a broad coalition around progressive values and common-interest proposals and then to assemble the full-time staff, tools, and resources needed to initiate and win candidate and issue campaigns.
Then, in October, seven local activists formed Together for Colorado Springs with a can-do slogan: "Together We Can Move Mountains." Working committees were formed to handle the nitty-gritty chores of turning the ideas into effective action.
After Trump's surprise victory last November, Colorado Springs moderates and progressives were eager to mobilize in response. These newly activated citizens were able to plug into T4CS, which announced itself in exactly the right fashion: by throwing a wang-dang-doodle of a party. After all, sustaining a grassroots, democracy-building movement requires more than non-stop political action. It also needs social and cultural events to round out its appeal, unite its members and express its democratic spirit. So T4CS's public launch put the party back in politics, with a joyous crowd of more than 600 coalition supporters for a night of funky music, tub-thumping speeches and a renewal of hope — plus, of course, plentiful libations to lubricate the new movement. The very next day, though, it was down to business, for city council elections were less than two months away.
Unfazed by public opinion, the Colorado Springs' corporate political network, and their hard-right Christian allies headed into the April council elections with a business dream team and mountains of money, fully expecting to increase their control by winning all six of the seats up for a vote. Sure, the T4CS group had popped into view, but it was seen as just another collection of liberal losers.
But, the progressive upstarts pulled off a stunning upset. Even though T4CS was outspent by at least 10-to-1, the people's efforts prevailed. All three T4CS endorsees were elected by substantial margins, as were the two candidates it recommended. These five joined a progressive holdover, thus, a progressive coalition now holds a solid majority at City Hall. By working together, the citizen uprising in the Springs has, indeed, moved mountains, shifting power from backrooms out to the grassroots.
Populist author, public speaker, and radio commentator Jim Hightower writes The Hightower Lowdown, a monthly newsletter chronicling the ongoing fights by America's ordinary people against rule by plutocratic elites. Sign up at HightowerLowdown.org.