Trump's Son-In-Law Held Informal Talks For Post-Election Trump TV Network
@reuters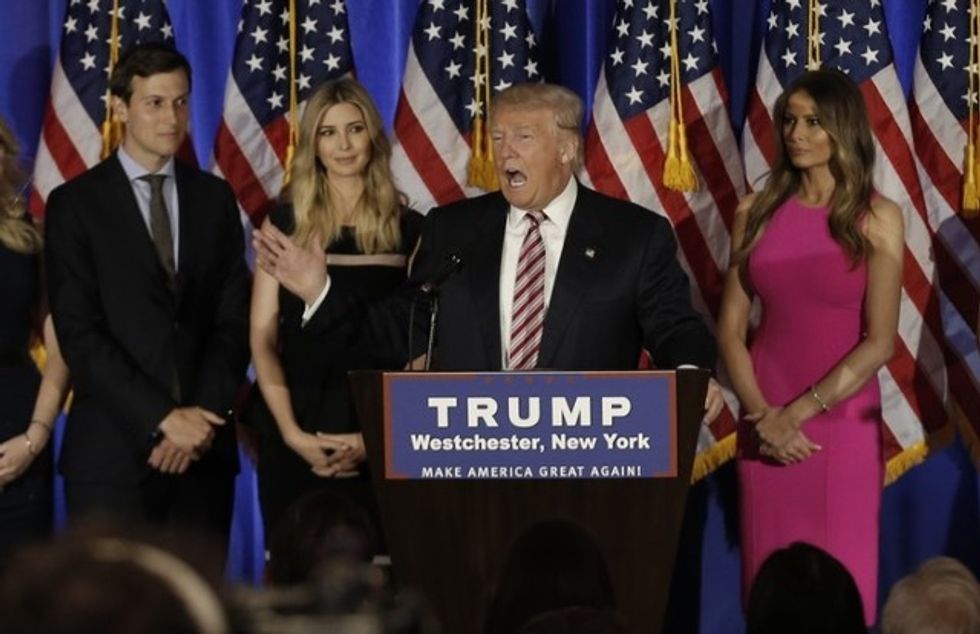 (Reuters) – Donald Trump's son-in-law, Jared Kushner, informally approached LionTree Advisors Chief Executive Aryeh Bourkoff about setting up a Trump TV network after the U.S. presidential election, but the investment bank does not want to be involved in the process, according to a person familiar with the matter.
Kushner contacted Bourkoff, one of the media industry's top dealmakers, in the past few months, but there have been no further conversations, the source said on Monday. The source asked not to be identified because the discussions were private.
There was no reason given for LionTree's reluctance to participate in the process.
The Financial Times first reported the LionTree talks earlier on Monday, citing sources.
Trump, the Republican U.S. presidential nominee, told the Washington Post last month he had "no interest in a media company" and reports that he was considering setting up one was "a false rumor."
Kushner, the owner of the weekly New York Observer newspaper, is married to Trump's daughter Ivanka.
Kushner and LionTree did not respond to requests for comment.
Trump said on Monday he expected widespread voter fraud in the Nov. 8 presidential election despite evidence that shows the system is sound. Trump has tried to whip up fears of a flawed elections as he has fallen back in opinion polls against Democratic rival Hillary Clinton.
(Reporting by Liana Baker in San Francisco and Narottam Medhora in Bengaluru; Editing by Ted Kerr and Leslie Adler)
Photo: Republican U.S. presidential candidate Donald Trump speaks as his son-in-law Jared Kushner (L), daughter Ivanka (2nd from L) and his wife Melania (R) listen at a campaign event on the day that several states held presidential primary elections, including California, at the Trump National Golf Club Westchester in Briarcliff Manor, New York, U.S., June 7, 2016. REUTERS/Mike Segar