Powerful Nevada Union Will Not Endorse In Democratic Primary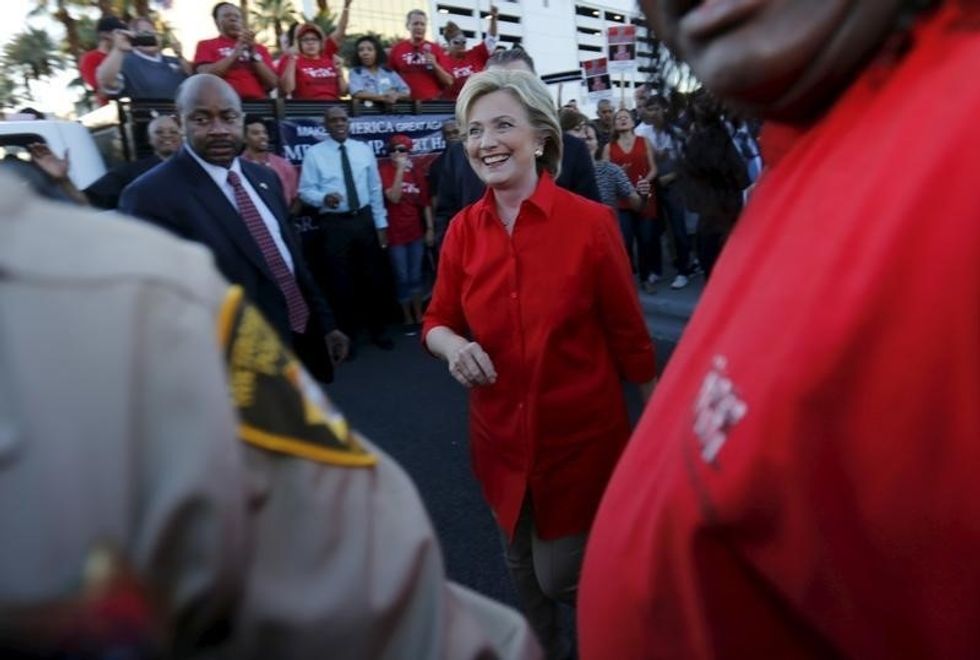 By Kurtis Lee, Los Angeles Times (TNS)
Nevada's largest labor organization, the powerful Culinary Union, will not offer an endorsement before the state's Democratic caucuses next month, a reversal from 2008, when a bitter fight emerged over its backing.
Local 226, which boasts 55,000 members who serve cocktails in casinos and prepare food for the roughly 50 million tourists who come to the state each year, said in a statement late Monday it will instead focus on helping elect a candidate in the November general election.
Eight years ago, in a closely fought Democratic primary, the union backed then-Sen. Barack Obama over Hillary Clinton. But the endorsement flowered into a hostile dispute, with former President Bill Clinton accusing the union of strong-arming its members — a majority of whom are Latino — into backing Obama.
At the time, the union's endorsement proved to have little impact as Clinton went on to win the popular vote in the state's caucuses by about 5 percentage points over Obama. However, Obama prevailed with the most nominating delegates from the state.
The Culinary Union's influence remains strong because of its ability to organize voters, and Democratic candidates seeking the nomination this year have met with leaders of the union, courting its endorsement.
As the Democratic primary heads west — the Nevada caucuses are third for Democrats, after Iowa and New Hampshire — the support of Latino voters, whose vote is highly influential, will be critical for both Clinton and rival Bernie Sanders.
Polls have shown that the support of minority voters is an uphill climb for Sanders. A recent national survey from NBC News/Wall Street Journal found Clinton leading Sanders 69 percent to 27 percent with nonwhite voters.
©2016 Los Angeles Times. Distributed by Tribune Content Agency, LLC.
Photo: Democratic U.S. presidential candidate and former Secretary of State Hillary Clinton greets members of the culinary workers union local 226 after speaking at a demonstration outside the Trump Hotel in Las Vegas, Nevada October 12, 2015.  REUTERS/Mike Blake