`Pray For Me,' Francis Tweets On First Anniversary As Pope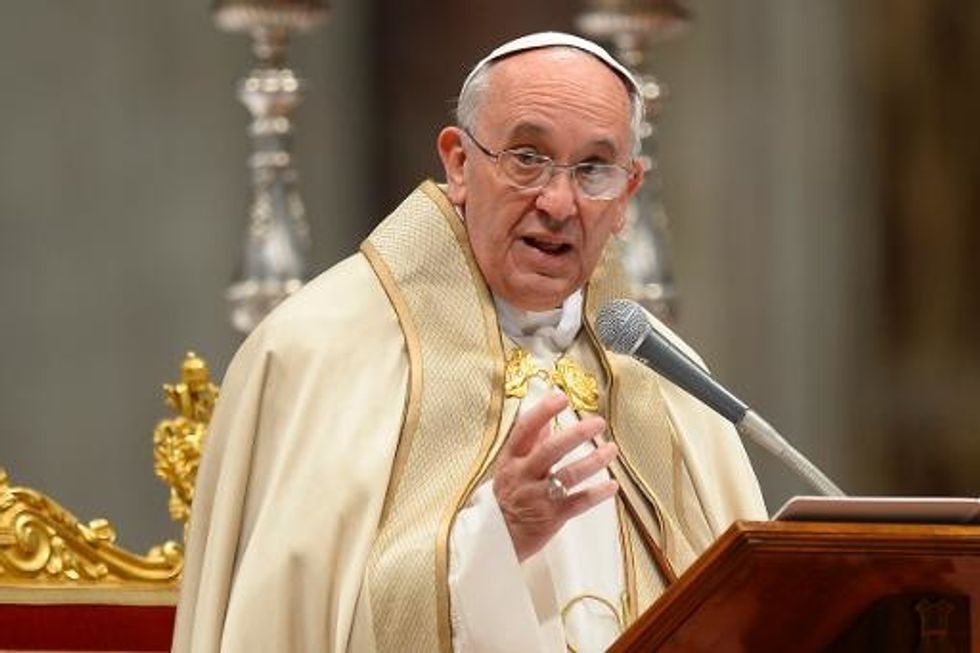 By Alvise Armellini
VATICAN CITY — Pope Francis on Thursday marked the first anniversary of his election with a typically humble message, telling his followers on Twitter: "Please pray for me."
No celebrations were planned for the occasion.
"Today the Pope is doing nothing special or different from other days. He prays," Vatican spokesman the Rev. Federico Lombardi told reporters.
Francis has canceled all public engagements this week. Until Friday, he is taking part in pre-Easter, closed-door "spiritual exercises" with senior Vatican officials at a retreat just outside Rome.
In keeping with his no-frills style, the Argentine-born Jorge Mario Bergoglio traveled by bus on Sunday to the hill town of Ariccia, located about 20 miles southeast of Rome, accompanied by members of the Roman Curia, the Vatican's bureaucracy.
Francis took over the leadership of the Catholic Church at a time of deep crisis. His predecessor, Benedict XVI, was the first pope in almost 600 years to resign, leaving in the wake of a string of financial and sex abuse scandals.
Since then, Francis has transformed public perceptions of the papacy, but he also has embarked on major administrative and pastoral reforms. Those changes have attracted him the sympathies of the world's media, but also aroused suspicion among church traditionalists.
"He has accomplished far more than any of us could have reasonably expected, both in terms of style and in terms of substance," John Allen, a veteran Vatican correspondent working for The Boston Globe, told Vatican Radio.
He cited the recent decision to set up a Vatican finance ministry and to appoint tough-minded Australian Cardinal George Pell as its head as evidence that the pope is serious about shaking up the Vatican's bureaucracy.
In the coming weeks, Francis will be busy with preparations for Easter, the most important feast in the Christian calendar, which this year falls on April 20. A week later, he is due to canonize his predecessors John Paul II and John XXVIII, an event that is expected to attract millions of pilgrims to Rome.
He is scheduled to make two foreign trips later in the year: to the Holy Land in May, stopping in Israel, Jordan and the Palestinian territories, and in South Korea in August, marking the first papal visit to East Asia since 1995.
AFP Photo/Andreas Solaro