Preparing For Presidential Run, Jeb Bush Withdraws From Remaining Businesses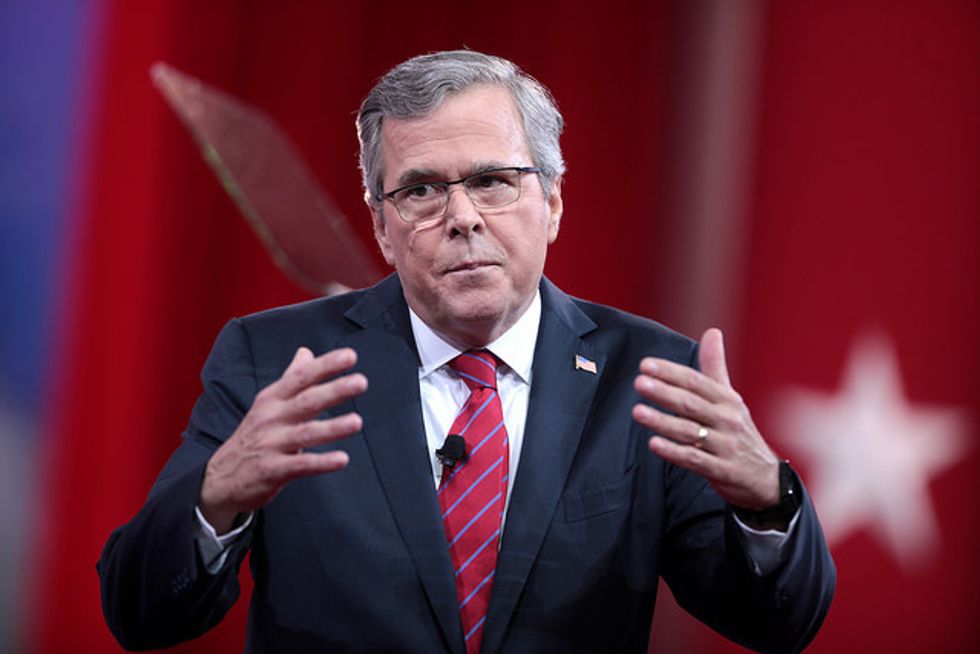 By Patricia Mazzei, Miami Herald (TNS)
MIAMI — Jeb Bush has dropped his remaining business interests, freeing him from professional entanglements and potential conflicts as he prepares to run for president.
The former Florida governor has divested from the two Coral Gables-based companies where he still had ownership stakes, his spokeswoman said Wednesday. Bush sold his ownership stakes this month in Jeb Bush & Associates and Britton Hill. He had already resigned from other corporate boards.
"This was a natural step as Governor Bush transitioned his time and focus from running his business to increasing his political efforts on behalf of conservative candidates and causes," spokeswoman Kristy Campbell said.
Though he has yet to formally declare his candidacy, Bush traveled to Iowa last week and will head to New Hampshire this weekend — the first two states to hold 2016 presidential caucuses and primaries. He has scheduled a visit to the third state, South Carolina, next week.
Jeb Bush & Associates will now be run by Bush's youngest son, Jeb Bush Jr., who works with his father and has been rallying young Republicans to raise money for his father's all-but-declared presidential campaign. The new chairman of Britton Hill Holdings and Britton Hill Partners will be George Huber, a Britton Hill investor and business associate of the firm's management team.
Bush was president of Jeb Bush & Associates, the business-consulting company he created after leaving the governor's office in 2007. He was one of two founding partners of Britton Hill Partners, a consulting firm established in 2008, and one of four founding partners of Britton Hill Holdings, a private-equity investment and consulting firm opened in 2013 and has invested tens of millions of dollars in various industries — including raising $40 million for a Denver-based hydraulic fracturing, or fracking, company.
All three Bush businesses have been based out of his Biltmore Hotel office. In a news release announcing Huber's appointment, Britton Hill said the firm would remain in Miami.
"I have enjoyed the experience of starting and building a business with my talented partners," Bush said in a statement.
Photo: Former Governor Jeb Bush of Florida speaking at the 2015 Conservative Political Action Conference (CPAC) in National Harbor, Maryland. (Gage Skidmore/Flickr)