President Grinch: Toy Makers Warn Tariffs Will 'Sharply" Raise Prices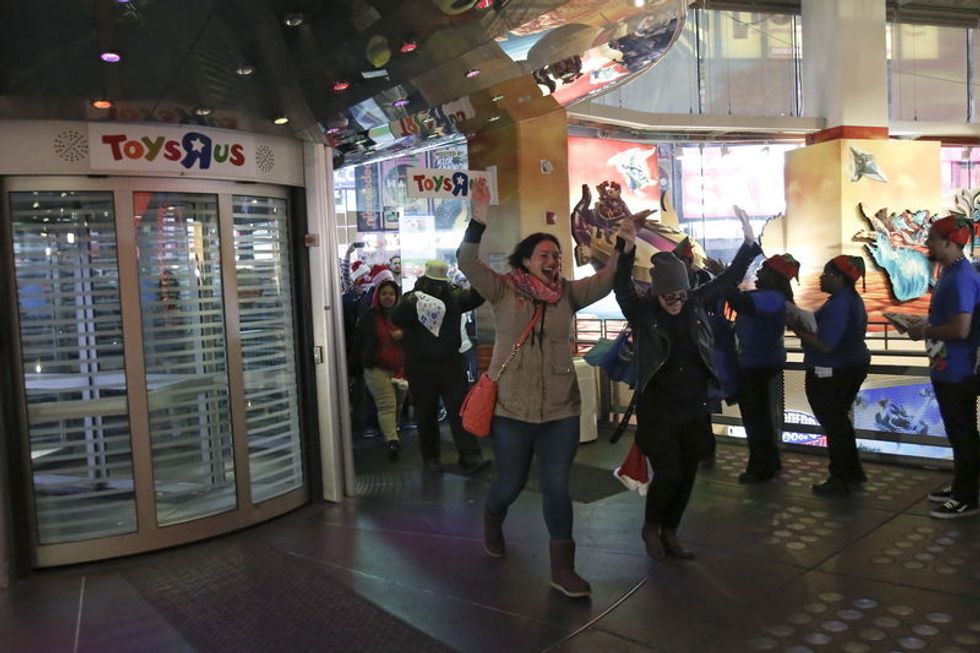 The Toy Association slammed Trump's escalating trade war with China on Tuesday, warning that the cost of toys will "sharply increase" if Trump follows through with his promise to increase tariffs on Chinese products to 25 percent.
"The return of a dark tariff cloud threatening the retail communities," Steve Pasierb, president & CEO of the Toy Association, said in a statement. The tariffs are "nothing more than a tax on American families and their children," he added, saying Trump's decision "will lead to projected losses of tens of thousands of U.S. jobs."
By all indications, the Trump administration will increase tariffs from 10 percent to 25 percent on Chinese goods starting on Friday. As a result, not only will toys be more expensive, but families will also be forced to pay more for electronics, clothes and shoes.