Private Autopsy Blames Oklahoma For Botched Execution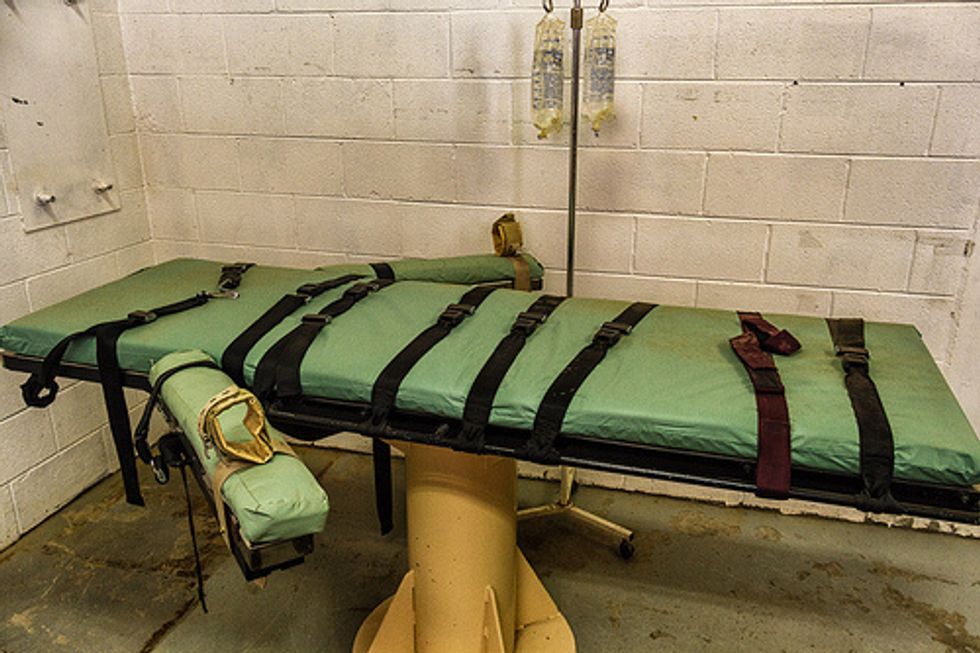 By Michael Muskal, Los Angeles Times
A preliminary autopsy, carried out by a pathologist retained by Oklahoma death row prisoners, rejects the state's explanation of a blown vein as the reason an inmate writhed in pain during a botched execution and puts the blame on Oklahoma officials for the problems.
The autopsy of Clayton Lockett, by Dr. Joseph I. Cohen, was released on Friday. State officials said they could not comment until their own investigation is completed in the next several weeks.
Lockett writhed, groaned and attempted to speak during the execution by lethal injection on April 29. He died 43 minutes after the execution began of what state officials said appeared to be a "massive heart attack."
The botched execution, along with another troubled execution in Ohio, set off a national debate on the types and quality of the drugs used in the lethal injections. In Oklahoma, it also raised questions on the procedures. State officials have said Lockett's veins had been blown, making it difficult to insert an intravenous line for the drugs to enter the bloodstream and do their work properly.
But Cohen's examination found that "Lockett's veins, both surface and deep, were in excellent shape 'for the purpose of achieving venous access."' The Oklahoma execution team attempted to place the intravenous line for the lethal injection execution into Lockett's femoral vein in the groin area, which Cohen said "is riskier, more difficult and more painful to place."
"Contrary to statements by the state, Mr. Lockett's veins did not collapse or 'blow out,"' according to Cohen's findings. "Rather, despite the excellent condition of Mr. Lockett's veins, the execution team made numerous failed attempts to set an IV, eventually setting an improperly placed and ineffective IV in Mr. Lockett's femoral vein."
On Friday, Capt. George Brown of the state's Department of Public Safety said officials have not seen the private autopsy results. DPS is the agency overseeing the state investigation.
"We can't comment on any other findings until our work is done," Brown told the Los Angeles Times. "In six weeks we have conducted hundreds of interviews and are waiting on autopsy results. We hope to have our report done in the next several weeks."
Oklahoma has imposed a moratorium on executions until the issues raised by the Lockett execution are examined.