Prominent U.S. Lawyer Says Ready To Defend Ex-POW Bergdahl
@AFP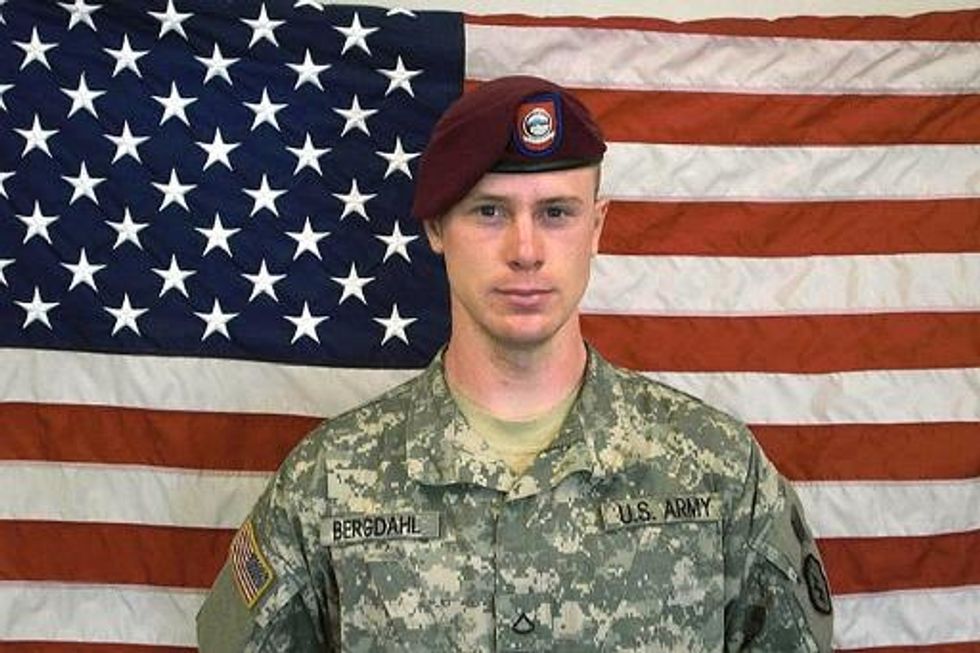 Washington (AFP) — Sergeant Bowe Bergdahl's lawyer on Thursday cautioned against a rush to judgment against his client as the U.S. military probes whether the soldier deserted his post before he was captured by Afghan insurgents.
Eugene Fidell, a prominent expert in military justice who has taken on Bergdahl's case, told NBC's "Today" show he had a "productive" initial meeting with the soldier last week.
But Fidell, who teaches at Yale University, said the case was being used by some to make political points even before all the relevent details were known.
"We don't have all the facts yet. This is not the place to lay out a defense strategy," he said.
Bergdahl was held captive by insurgents for nearly five years but his release on May 31, in a swap for five Taliban militants at the Guantanamo prison, has generated intense controversy.
Some fellow soldiers have accused him of desertion and some lawmakers voiced outrage that Bergdahl was freed in exchange for five Taliban militants, who were transferred from the U.S. prison at Guantanamo Bay, Cuba to Qatar.
"Obviously there are a number of narratives that are competing for attention" in explaining how Bergdahl came to be captured, and the circumstances of his release, Fidell said.
In particular, there has been "consternation among some people about the release of anyone from Guantanamo," he said.
"There are people really invested in that issue and they would like to make Mr Bergdahl's case a punching bag because of that concern."
Media reports have portrayed Bergdahl as a troubled young man with deep misgiving about the U.S. military.
An alleged email from Bergdahl cited by Rolling Stone magazine quotes him saying the U.S. military was an army of "liars" and "bullies."
But when asked if Bergdahl was proud to wear the American uniform, Fidell said: "Yes, I believe he is."
He added: "I'm perfectly comfortable defending him."
He said he forged a rapport with Bergdahl when he met him in San Antonio, Texas last week.
"I like him," said Fidell, adding that "chemistry" was important between an attorney and a client.
The lawyer sidestepped a question as to whether Bergdahl intends to stay in the army or move on.
"I think he's ready for the next chapter," he said.
In an earlier report Wednesday from ABC News, Fidell said Bergdahl was "grateful" to President Barack Obama for securing his release.
"He believes President Obama saved his life," he said.
Fidell also said that "there are people that have been using Sergeant Bergdahl for target practice in the media. I think that's extremely unfortunate."
He added: "People should resist the temptation to try this case in the media … Just hold the phone."
AFP Photo
Interested in national news? Sign up for our daily email newsletter!