Purple Texas 'Definitely In Play' For 2020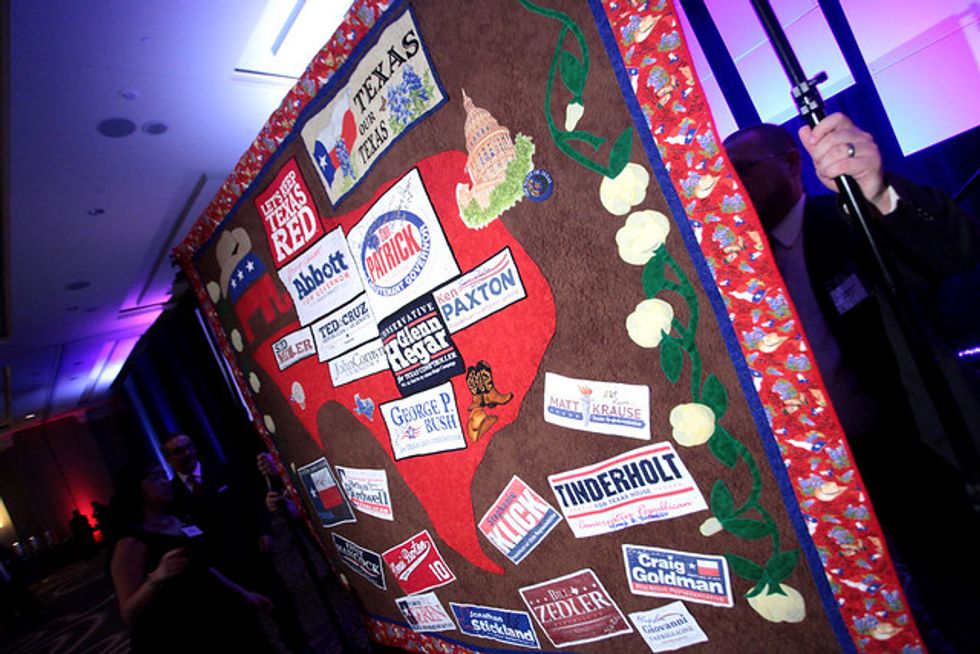 Republicans are in danger of losing eight House seats, a Senate seat, and even the White House, if Texas turns blue in 2020. And Republicans are beginning to freak out.
"Republicans need to be very concerned about Texas," Rep. Brian Babin (R-TX) told Politico on Monday. "Texas is definitely in play," he added.
Rep. Will Hurd, one of four Texas Republicans refusing to run for reelection in 2020, is also sounding the alarm for the GOP.
"Texas is indeed purple," Hurd told Politico. "If the Republican Party in Texas doesn't start looking like Texas, there won't be a Republican Party in Texas."
Texas has 11.4 million Hispanics compared to 11.9 non-Hispanic Whites. But the lack of diversity in the House Republican caucus is obvious; it's made up of 90% white men. Hurd is the lone black Republican in the House, and he is retiring. Among the 23 House Republicans from Texas, the lone Hispanic is Rep. Bill Flores.
In the 2018 midterm election, former Rep. Beto O'Rourke narrowly lost to Sen. Ted Cruz, which Hurd called "a wake-up call to most elected officials."
Democrats are wasting no time in aggressively targeting a number of Republican-held seats. The Democratic Congressional Campaign Committee (DCCC), the arm of the party working to expand the House majority, opened a field office in Austin and deployed 10 staffers to work in the Lone Star State in hopes of flipping eight seats from red to blue. Several of those vulnerable Republicans are retiring rather than running again.
In 2018, the DCCC made a similar move in California, opening an office in Orange County and helping Democrats flip seven of the 14 GOP-held seats in the state.
But in Texas, it's not just House seats Democrats are eyeing. Republican John Cornyn, the state's senior senator, is up for reelection in 2020 and has already admitted he could be in trouble.
"The tectonic plates shifted in Texas in 2018," Cornyn told Politico in February. "I think everybody realized we need to do something different and to address those concerns or else we're in trouble."
Several Democrats are vying for the opportunity to oust Cornyn, including MJ Hegar, an Air Force helicopter pilot who earned a Purple Heart for her service.
And if Democrats run the table in the state, Trump's tenure in the White House could be in trouble. "It's not out of the question that Democrats could make a play for the state's 38 electoral college votes, which would all but clinch the presidency if they succeeded," Politico reported.
Polling and election expert Harry Enten has been a skeptic of Texas turning blue, but recently had a change of heart "because Trump is a uniquely unpopular Republican in Texas." A recent poll showed Trump's disapproval rating in the state is a point higher than his approval rating.
"If the 2020 election were held today and it were solely a referendum on Trump, Texas would be a toss-up," Enten wrote on CNN on Thursday.
Between Republican House retirements and Trump's sinking popularity, Republicans deep in the heart of Texas could find themselves on the outs.
Published with permission of The American Independent.