Putin Envies Obama's Spying Capabilities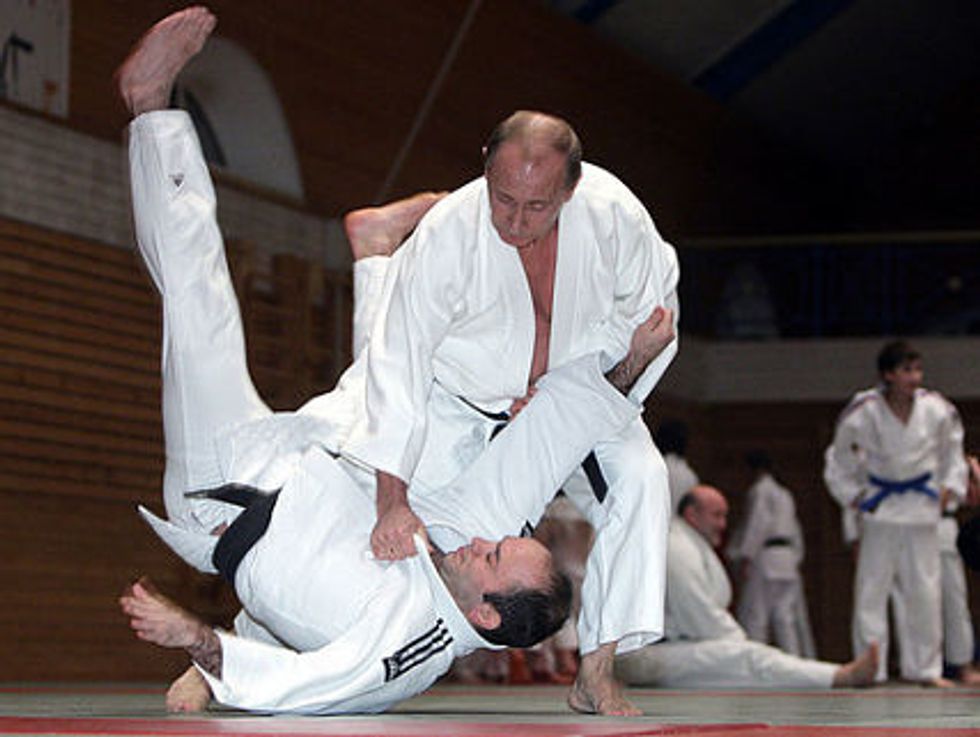 Russian president Vladimir Putin, a former leader in the KGB,  is envious of President Barack Obama's ability to collect logs of all American phone calls and spy on foreign leaders. The primary reason for his jealousy: President Obama "can get away with it."
In a press conference Thursday, Putin applauded espionage as a defense tactic, but warned that limits should be set on spying capabilities before they metastasize.
Putin said of the U.S. spying program: "[It] isn't a cause for joy, it's not a cause for repentance either." He added that "on a political level, it's necessary to limit the appetite of special services with certain rules."
The Russian leader went on to explain that spying is a necessary tactic to thwart terrorism. He also made clear that privacy concerns are unfounded due to the government's inability to sift through the huge amount of metadata collected by agencies like the NSA.
Ironically, Putin's beliefs did not stop him from granting temporary asylum to NSA leaker and whistleblower Edward Snowden. Despite granting Snowden asylum, Putin maintains that no Russian agencies have worked with the former NSA contractor, and that he has not personally met him.
If the irony of Vladimir Putin being envious of Obama's spying capabilities is not comical enough, Putin lightened the mood with a joke about prostitution, saying spying is, "one of the oldest professions in the world, just like some other well-known professions — we won't mention them here."
Another U.S. agency, the State Department, recently cited Russia as one of the worst offenders in failing to fight sex enslavement and human trafficking.
The press conference is the latest installment in a long, passive-aggressive battle in the press between Putin and Obama. Other examples include Putin's September op-ed in the New York Times, in which he warned Obama about military action in Syria and the dangers of American exceptionalism. "It is extremely dangerous to encourage people to see themselves as exceptional, whatever the motivation," the Russian president wrote.
Obama has also needled Putin, saying he would not attend the 2014 Olympic Games in Sochi because of Russia's treatment of homosexuals, and then appointing three openly gay athletes — Billie Jean King, Caitlin Cahow and Brian Boitano (who only technically "came out" after being named to the delegation) — to serve as U.S. delegates to the Games.
Photo via Wikimedia Commons