Putin, Obama Hold Brief Meeting On D-Day Sidelines
@AFP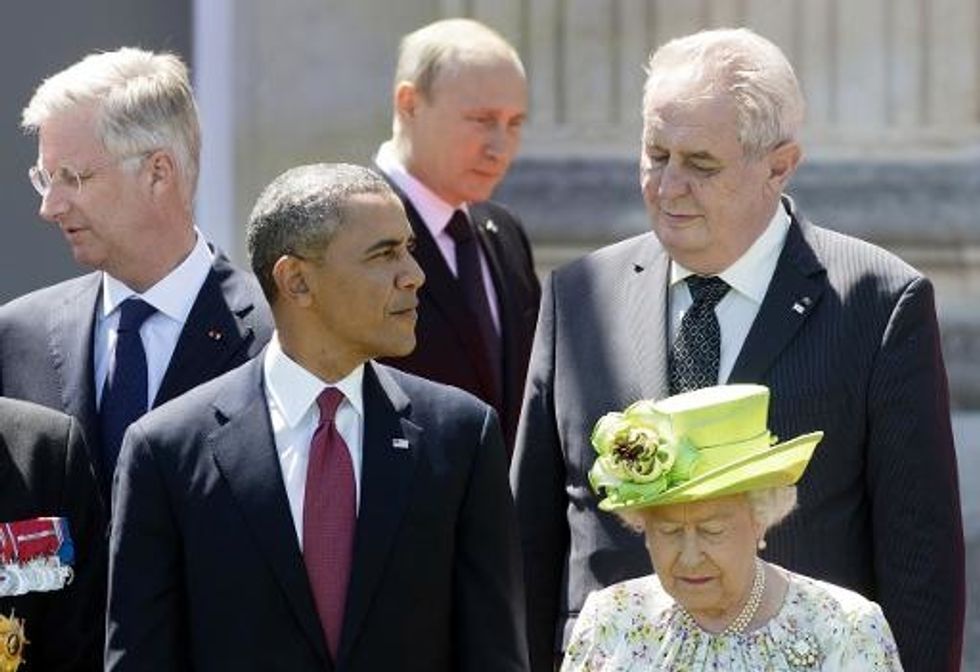 Bénouville (France) (AFP) – Barack Obama and Vladimir Putin held informal talks Friday, diplomatic sources said, amid the worst crisis in ties between the United States and Russia in decades over the unrest in Ukraine.
The pair exchanged brief comments while waiting to head into a lunch for world leaders held to mark the 70th anniversary of the D-Day landings, a French source said.
Ben Rhodes, a U.S. deputy national security advisor, said the meeting at Chateau Benouville lasted 10 to 15 minutes.
"President Obama and President Putin did speak with each other on the margins of the leaders' lunch. It was an informal conversation — not a formal bilateral meeting," Rhodes said.
It was their first meeting since the start of Ukraine crisis and first face-to-face encounter since the G20 summit in St Petersburg last year.
As punishment for the annexation of the peninsula and what the West sees as meddling in eastern Ukraine, Russia was effectively expelled from the group of eight rich nations and has suffered economic and diplomatic sanctions.
Obama said at a rearranged meeting of world leaders in Brussels on Wednesday that he would deliver the "same message" — that "if Russia's provocations continue, it's clear from our discussions here the G7 nations are ready to impose additional costs."
AFP Photo/Saul Loeb