Putting Pressure On al-Maliki, Biden Calls Iraq Prime Minister Appointee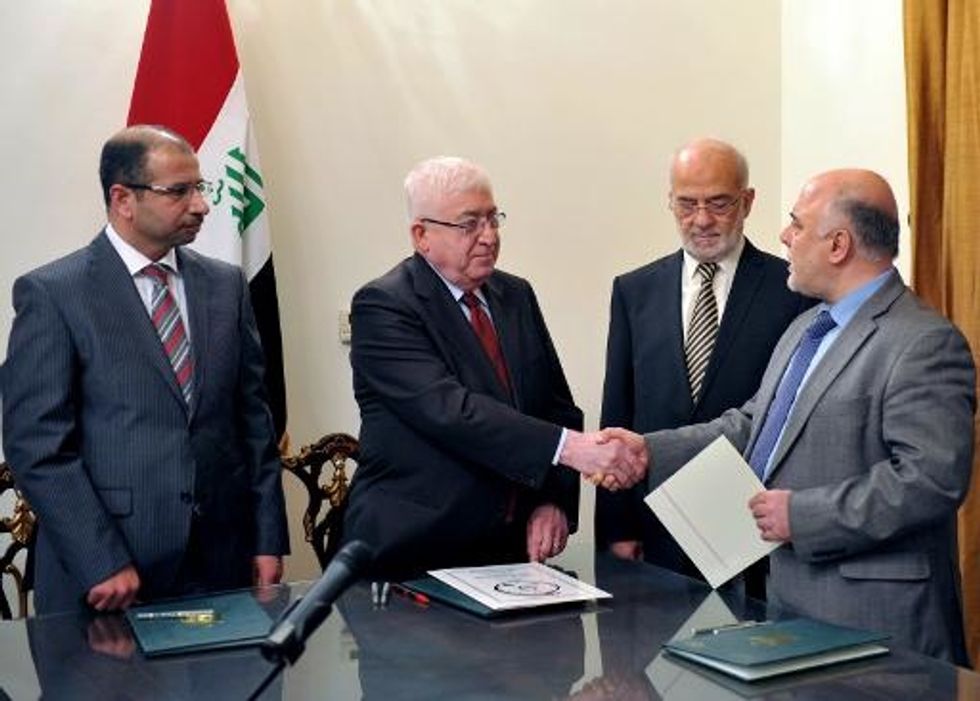 By Kathleen Hennessey, Tribune Washington Bureau
EDGARTOWN, Mass. — As the United States tries to pressure Iraqi Prime Minister Nouri al-Maliki to step aside, Vice President Joe Biden called al-Maliki's disputed successor Monday to urge him to form a new government.
In a statement released Monday here, where President Barack Obama is vacationing, the White House said Biden called Prime Minister-designate Haider Abadi to pass along his and Obama's congratulations and restated the U.S. "commitment to fully support a new and inclusive Iraqi government."
National security adviser Susan Rice and her deputy, Ben Rhodes, briefed Obama on Monday morning concerning the latest developments in Iraq, the White House said.
Abadi was named to the post Monday by President Fouad Massoum. Al-Maliki and Abadi are both Shiites and belong to the same political party, but al-Maliki has not recognized Abadi's claim to power. He said Massoum does not have to authority to make the nomination and has appealed the matter to the country's highest court, putting Iraq's already troubled political system in a dangerous limbo.
The Obama administration once supported al-Maliki but now views his rule as partially responsible for the rise of the Islamic State, the armed Sunni group that has seized control of much of western and northern Iraq. Al-Maliki has alienated Sunnis by concentrating power and patronage in the hands of his fellow Shiites, imprisoning some Sunni leaders, and driving others into exile.
Over the weekend, U.S. officials had released several statements supportive of Massoum, and diplomats in Washington and Baghdad encouraged Iraqi politicians to cull the field of potential prime ministers to select an alternative to al-Maliki. Abadi, the deputy speaker of parliament, was selected early Monday.
Earlier Monday, Biden called Massoum to offer his support, telling the Iraqi president that he had the United States' "full support for his role as guaranteer of the Iraqi constitution," according to a White House statement.
The White House description of the vice president's call to Abadi said the prime minister-designate told Biden that he would move "expeditiously" to form a more inclusive government "capable of countering the threat of the Islamic State of Iraq and the Levant." The two officials agreed to stay in touch, the statement said.
The United States last week began bombing Islamic State fighters in areas near Irbil, the capital of the autonomous Kurdish region in northern Iraq. U.S. officials had hoped to put off direct military involvement in Iraq's fight against the Sunni militias until a new government was formed. The officials say the rapid advance of the Islamic State in the north, which threatened the Kurdish region, left them little choice but to intervene more quickly.
AFP Photo
Interested in world news? Sign up for our daily email newsletter!