Qaeda Targeted In Yemen Amid Global Security Alert
@AFP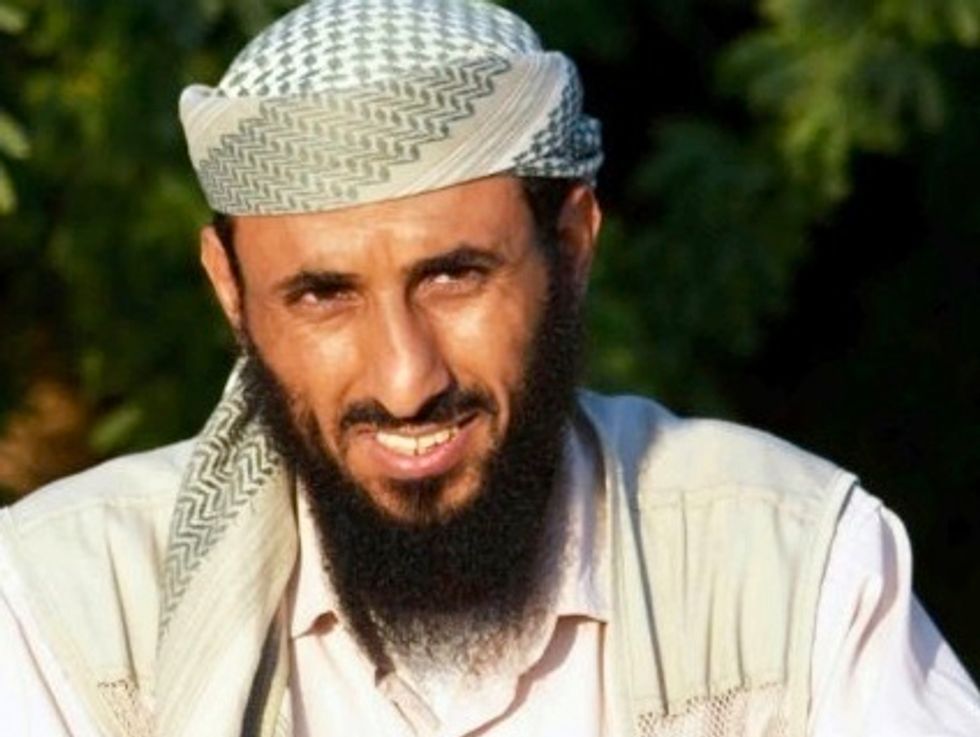 SANAA (AFP) – At least 12 Al-Qaeda members were killed in drone attacks in one day in Yemen as the United States stepped up strikes against suspected militants behind a global security alert.
Washington also evacuated all non-emergency staff from its consulate in the Pakistani city of Lahore on Thursday, citing "specific threats".
The Wall Street Journal cited an anonymous U.S. official as saying the leader of Al-Qaeda in the Arabian Peninsula (AQAP), Nasser al-Wuhayshi, masterminded the plot that sparked the global alert.
Previous reports said Wuhayshi had been ordered on the offensive by Al-Qaeda's overall leader, Ayman al-Zawahiri.
But the U.S. official said an intercepted communication had shown that Zawahiri merely approved an operation that had been drawn up in Yemen.
According to Yemeni officials, Wuhayshi's group planned to seize a Western-run oil terminal and a port city.
U.S. officials have not said what they think the targets were, but they have closed 19 embassies and diplomatic missions until at least the end of the week.
A spokesman for the U.S. embassy in Islamabad said the evacuation of all non-essential staff there was not linked to the alert that prompted the closure of embassies and consulates in the Middle East and Africa.
The move came as Pakistan's troubled southwestern city of Quetta, focus of a surge in sectarian bloodshed, was hit by its second attack in two days as gunmen shot dead at least nine people outside a mosque on Friday.
And a suicide bomber killed 38 people at a police funeral in the city on Thursday in an attack claimed by the Taliban that will raise further concerns about violence that has continued unabated since the newly elected government took office.
Yemen's northern neighbour Saudi Arabia, meanwhile, said it has arrested two suspected Al-Qaeda members who may have been plotting against Western diplomatic missions in the Middle East.
The two, a Yemeni and a Chadian, had contacts with AQAP, state news agency SPA quoted interior ministry spokesman General Mansur al-Turki as saying.
AQAP, formed in January 2009 in a merger of the Yemeni and Saudi branches of Al-Qaeda, is viewed by Washington as the most active branch of the worldwide jihadist network.
With little sign of the Al-Qaeda threat alert being eased, at least 12 suspected AQAP militants were killed in three separate drone strikes in Yemen on Thursday.
The first attack at dawn, presumed to have been launched by an American drone, targeted two cars bearing members of Al-Qaeda in the Shabwan area of the Maarib region east of the capital, and killed six of them, a tribal official said.
The second killed two more in a car near Ghayl Bawazeer in the south, the official said.
And four died in a strike late on Thursday in the same area, according to a military official.
U.S. President Barack Obama's administration has scored a string of victories over Al-Qaeda, locating and killing Osama bin Laden in Pakistan in 2011 and sharply increasing the use of drones in targeted strikes against its leaders.
Despite these successes, "the recent global terror alert illustrates that, 15 years after its first attacks on America, Al-Qaeda is thriving," former CIA analyst Bruce Riedel wrote in a recent opinion piece.
Both Washington and London pulled diplomatic personnel out of Sanaa on Tuesday, citing intelligence reports of an imminent AQAP attack.
On Wednesday, the Yemeni authorities said they had thwarted an AQAP plot to storm a Canadian-run oil facility at Mina al-Dhaba on the Arabian Sea coast.
They also allegedly plotted to seize control of Hadramawt provincial capital of Al-Mukalla, a port city of some 100,000 people, and the Ghayl Bawazeer area to its north, where militants briefly declared an Islamic emirate earlier this year.
On the same day, another presumed U.S. drone assault killed seven suspected jihadists in the southeast.
Eight drone attacks since July 28 in Yemen have now killed a total of 36 people.
Only the United States possesses such aircraft in the region.
Photo Credit: AFP