Qatari Entity May Bail Out Kushner Company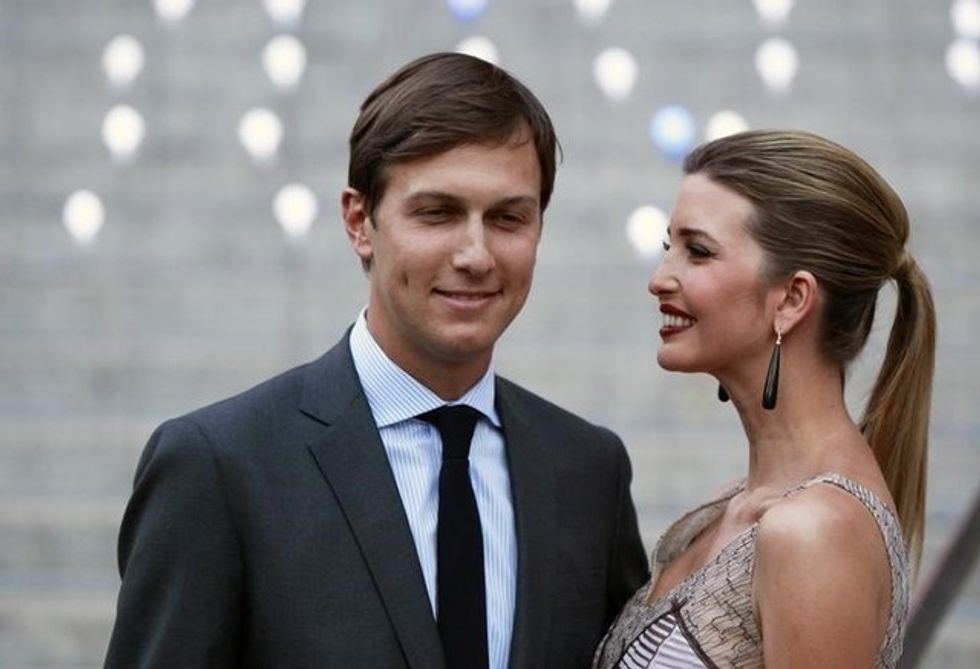 Reprinted with permission from AlterNet.
Jared Kushner's family business is nearing a deal on 666 Fifth Avenue Manhattan, the 41-story tower in Midtown Manhattan that's been described as a "growing problem" for the firm. And, as the New York Times reports, the company working to bail out Kushner Companies is linked to the Qatar government.
Kushner's dad, Charles Kushner, is reportedly "in advanced talks" with Brookfield Properties, a publicly traded company whose major investor is the Qatar Investment Authority, according to the Times.
Kushner resigned as chief executive of Kushner Companies in 2017 to join his father-in-law President Donald Trump in Washington, but critics worry the president's son-in-law is trying to use his role in the White House to curry favor with potential investors. As the Times notes, Kushner " retained most of his stake in the firm" when he left for the White House.
As the Washington Post reported in February, foreign officials have discussed ways to use Kushner's lack of experience and sprawling business interests to their advantage.
TheTimes also reports extensively on the details of the deal: Kushner will settle an $80 million loan with Vornado Realty Trust, his business partner for 666 Fifth which the Times reports " was not interested in renovating the tower."
Brookfield will take over managing the property and invest "hundreds of millions of dollars" in fixing up the tower.
Elizabeth Preza is the Managing Editor of AlterNet. Follow her on Twitter @lizacisms.