Quasi-Legal Street Drug Poses New Lethal Threat To Users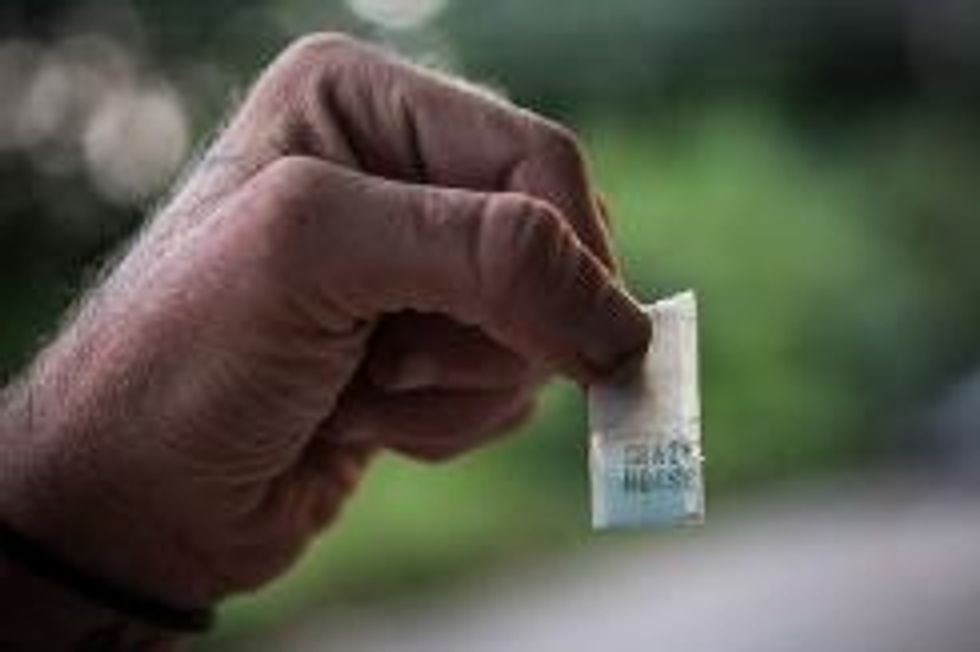 By Melissa Healy, Los Angeles Times
Emergency physicians are bracing for a new rash of overdoses of a drug that looks like heroin but may not respond to commonly used doses of the opiate-reversal drug naloxone because it is so powerful, a new study reports.
The threat comes from an emerging street drug called acetyl fentanyl — an opiate that is five to 15 times as powerful as heroin and is being mixed with street drugs sold as heroin. An article appearing in the Annals of Emergency Medicine on Monday warns emergency physicians to expect "an upswing in what appear on the surface to be heroin overdoses" but are in fact tied to acetyl fentanyl.
Acetyl fentanyl, an analog of the prescription opiate fentanyl, has no recognized medical use. But it is not specifically regulated, and loopholes in its distribution position the drug in a legal gray area, which makes it easier to get — and hence cheaper on the streets — than fentanyl.
In large quantities, acetyl fentanyl can be titled, labeled, and stored as a product with industrial or non-human research purposes. As long as it's labeled "not for human consumption," the transportation and sale of a large package of the stuff would be technically legal.
As a result, drug dealers may be tempted to cut their supplies of heroin with it.
Many users knowingly inject acetyl fentanyl directly as a substitute for heroin or prescription-grade opiates. For those who use the extraordinarily potent drug unknowingly, overdoses are highly likely.
"What's frightening about this emerging street drug is that users themselves may not be aware they are ingesting it," wrote lead author John Stogner, a professor of criminal justice and criminology at the University of North Carolina at Charlotte. If acetyl fentanyl is responsible for a drug overdose, Stogner cautioned, physicians may find that larger or additional doses of naloxone are necessary to reverse the overdose.
"One of the many downsides of illegal drugs is you just can't trust your drug dealer," wrote Stogner and colleagues. With the use of adulterants in street drugs growing — and delivering more potent highs — "the significant potential for overdose of acetyl fentanyl necessitates more medical research and policy reform," they wrote.
AFP Photo/Andrew Burton
Interested in health news? Sign up for our daily email newsletter!