Rand Paul Plans To Bypass 'Happy Hour' Debate, Will Make Pitch Directly To Voters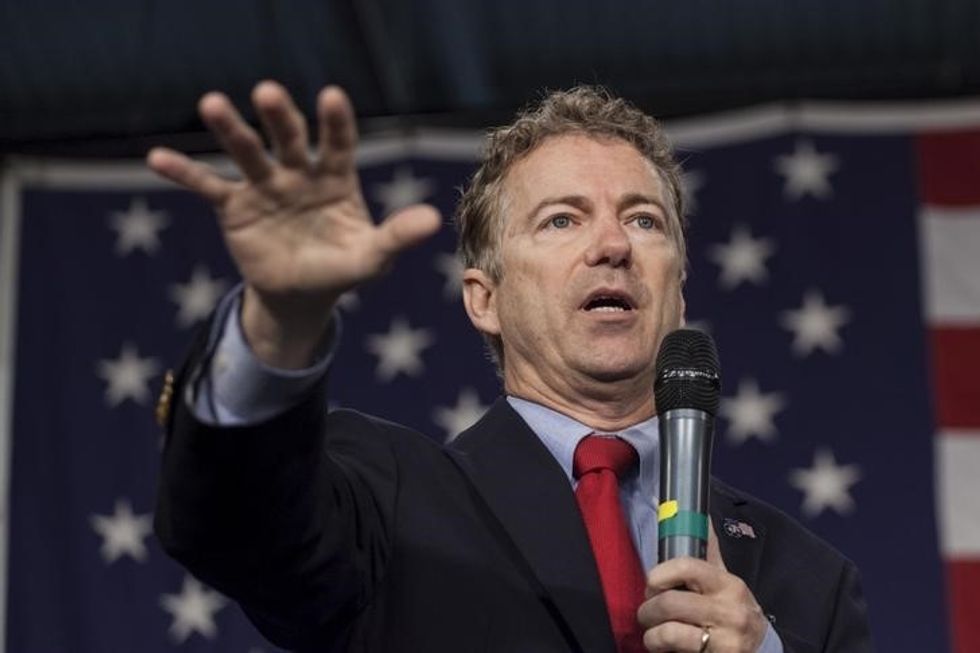 By Kurtis Lee, Los Angeles Times (TNS)
Rand Paul will not be on the main debate stage Thursday night in South Carolina and, for now at least, he's sticking with his refusal to partake in the undercard debate.
The Kentucky senator's displeasure with Fox Business Network, whose criteria left him on the outside looking in, has been clear in the onslaught of email blasts to supporters and social media posts from his campaign over the last 24 hours.
And instead of participating in the so-called "happy hour" debate alongside former Arkansas Gov. Mike Huckabee, Carly Fiorina and former Sen. Rick Santorum, he'll be out on the campaign trail.
"He won't participate," said Sergio Gor, Paul's spokesman, in an email, noting the candidate is scheduled to campaign in Iowa and New Hampshire.
For Paul, the son of libertarian icon and former Rep. Ron Paul, his absence from the debate signifies a slow, consistent decline.
When he announced his candidacy last spring, Paul labeled himself a "different kind of Republican" and sought to make inroads with voters who do not tend to traditionally vote for the party.
He traveled to inner cities, visiting leaders of black communities, and talked about issues such as reducing penalties for drug use as he courted young and minority voters.
In an interview with the Los Angeles Times over the summer, he said his message of party outreach to minorities has resonated.
"I'm a believer that for the Republican Party to grow, we need to be a broader, more diverse party," he said.
But if Paul, best known for his libertarian leanings, believes his message is working, he is clearly struggling with the majority-white GOP primary electorate in the early-nominating states of Iowa and New Hampshire.
He's consistently polled toward the bottom of the field. An average of state polls in Iowa currently has him hovering around 3 percent, and in New Hampshire he's at about 4 percent.
While he plans to pass on an opportunity to debate his challengers Thursday on television, he hopes, perhaps, his message will resonate directly with voters three weeks before the first ballots are cast in the 2016 election.
©2016 Los Angeles Times. Distributed by Tribune Content Agency, LLC.
Photo: U.S. Republican presidential candidate Rand Paul speaks at the Growth and Opportunity Party at the Iowa State Fairgrounds in Des Moines, Iowa, October 31, 2015.  REUTERS/Brian C. Frank