Rand Paul Wins Presidential Straw Poll At Conservative Gathering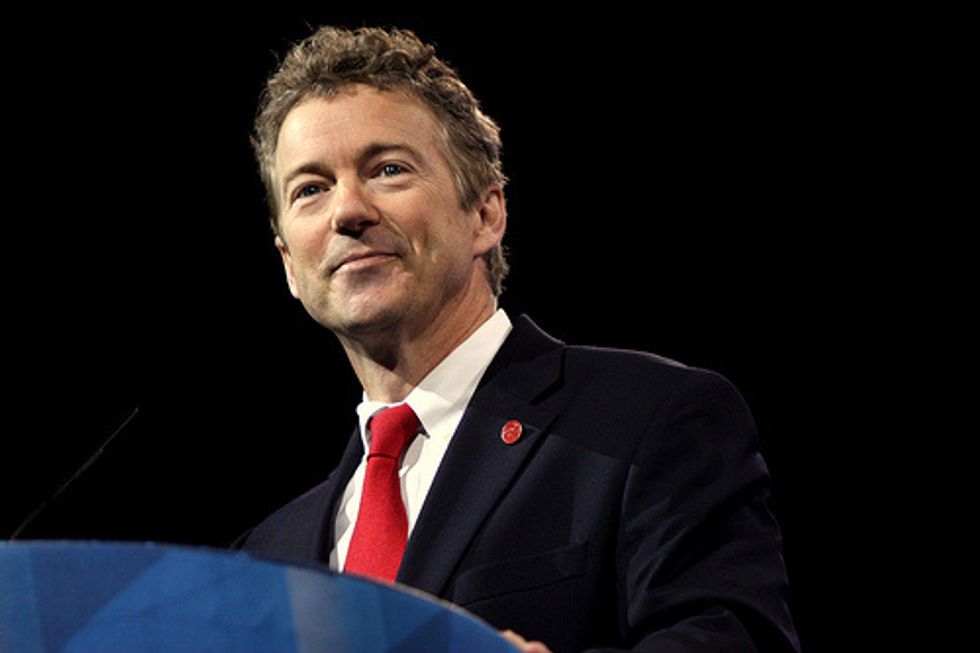 By Maeve Reston, Los Angeles Times
OXON HILL, Md.– For the second year in a row, Senator Rand Paul of Kentucky won the presidential straw poll at the annual gathering of conservatives known as CPAC– this year leading his closest rival by 20 points.
The results were announced Saturday night as 2008 vice presidential nominee Sarah Palin closed out the Conservative Political Action Conference by arguing that an American "awakening" had begun because of the botched rollout of the President Barack Obama's health care law and what she called his "dopey wobbling on the world stage."
Although only about 2,500 attendees participated in the straw poll, they represent some of the most engaged activists within the Republican Party — and will serve as the foot soldiers for the GOP in the 2016 general election contest.
Paul, who has engaged legions of young supporters with his libertarian bent and his criticisms of the Obama administration's expansive electronic surveillance, won 31 percent of the vote. Tea party darling Ted Cruz, the senator from Texas, finished second with 11 percent of the vote. Former neurosurgeon Ben Carson, a popular conservative speaker who has sparked a movement to draft him for the 2016 campaign, placed third with 9 percent.
With about two dozen names on the ballot, many of the other presidential contenders were clumped below Cruz and Carson. New Jersey Gov. Chris Christie, who is viewed with suspicion by some conservatives because of his embrace of Obama in the aftermath of Superstorm Sandy, won 8 percent of the vote.
Wisconsin Gov. Scott Walker and former Pennsylvania Senator Rick Santorum were tied with 7 percent. Florida Senator Marco Rubio took in 6 percent. And some of the other potential presidential candidates rounded out the bottom of the field: Rep. Paul Ryan of Wisconsin (3 percent), Texas Gov. Rick Perry (3 percent), former Arkansas Gov. Mike Huckabee (2 percent) and Palin (2 percent).
Photo: Gage Skidmore via Flickr