RAND Poll Shows Democrats Have The Advantage In Presidential Election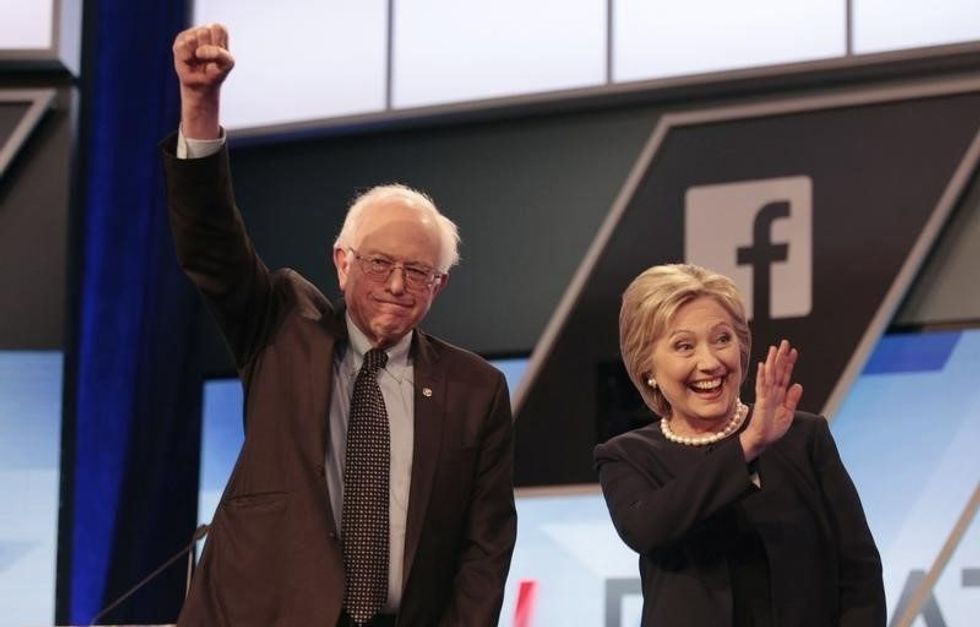 Despite Donald Trump's frightening rise, Democrats have a better chance at winning the upcoming presidential election, according to a survey by RAND Corporation, a private, nonpartisan think tank.
The poll, which was performed once in December 2015 and again in March, revealed that the primary cycle has led to increased support for Democrats, most likely as a result of Donald Trump's exclusionary rhetoric. In December, the parties were almost evenly matched, with 46.7 percent of respondents reporting they would vote for a Democrat and 43.1 percent reporting they would vote for a Republican. But following the second round of surveys, the numbers had changed: 53 percent for Democrats, 38 percent for Republicans.
On the Democratic side, the polls revealed what has already been obvious for months: an upswell of support for Vermont senator Bernie Sanders. He rose by 11 points as the preferred candidate among respondents while Clinton dropped by six points.
Among Republicans, Ohio governor John Kasich had the largest increase in support, though that hasn't translated into primary victories. Between December and March, he went up 20 points among respondents, commanding a total of 23 percent of the vote — still far behind Trump's 42 percent support among respondents.
These results, though months ahead of the general election, show a promising trend for Democrats: Donald Trump, perhaps, is such a polarizing figure that he's made his own party look worse as a result.