Rapper Chief Keef Arrested On DUI Charge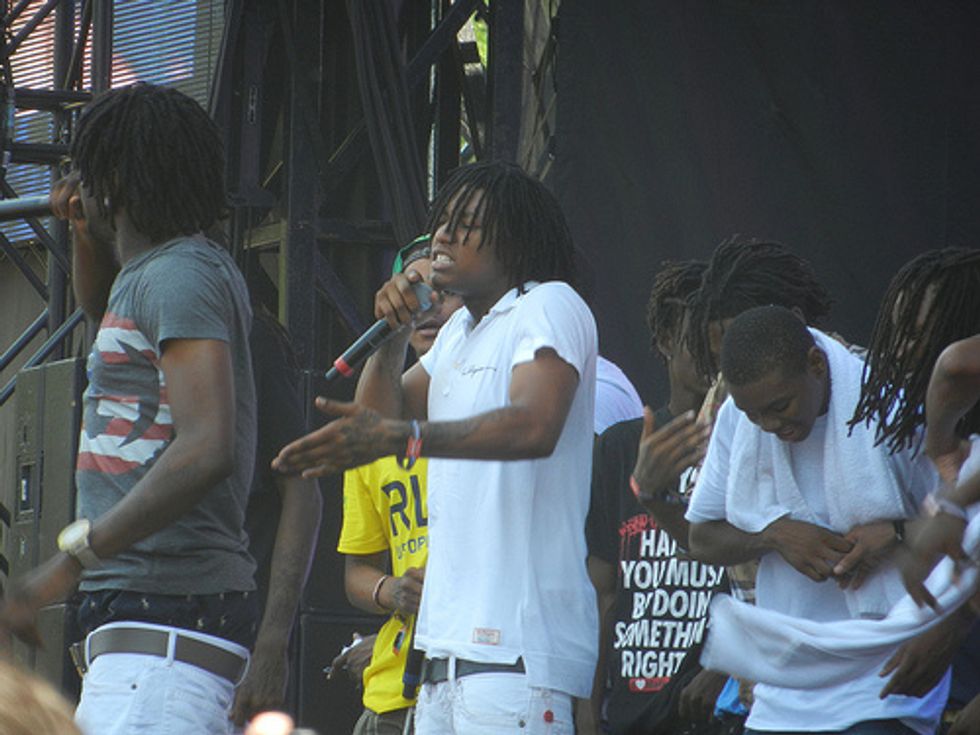 By Lisa Black, Chicago Tribune
CHICAGO — Highland Park police arrested the rapper Chief Keef and charged him with driving under the influence, just weeks after he completed court-ordered drug rehab, according to Lake County court records.
Keef, whose real name is Keith Cozart, was pulled over by police around 12:35 p.m. March 5 for an expired registration, according to Highland Park Deputy Police Chief George Pfutzenreuter.
"During the traffic stop, he showed signs of impairment from drugs," Pfutzenreuter said. "There was an odor of burnt cannabis about his presence and in his vehicle and some admission of his use."
After field sobriety tests, Cozart was charged with DUI, as well as driving with a suspended license, operation of an uninsured motor vehicle and expired registration, he said.
Cozart posted a $300 bond the next day and was released from custody, according to the court record. Arraignment is scheduled April 11.
Cozart recently completed a 90-day drug rehabilitation program in California after testing positive for drugs.
During a December court hearing, Judge Earl Hoffenberg told Cozart's three lawyers during a hearing at the Skokie, Ill., courthouse that he would send the rapper to jail if he fails another drug test.
Photo: Swimfinfan via Flickr