Ravens Release Ray Rice After New Video Surfaces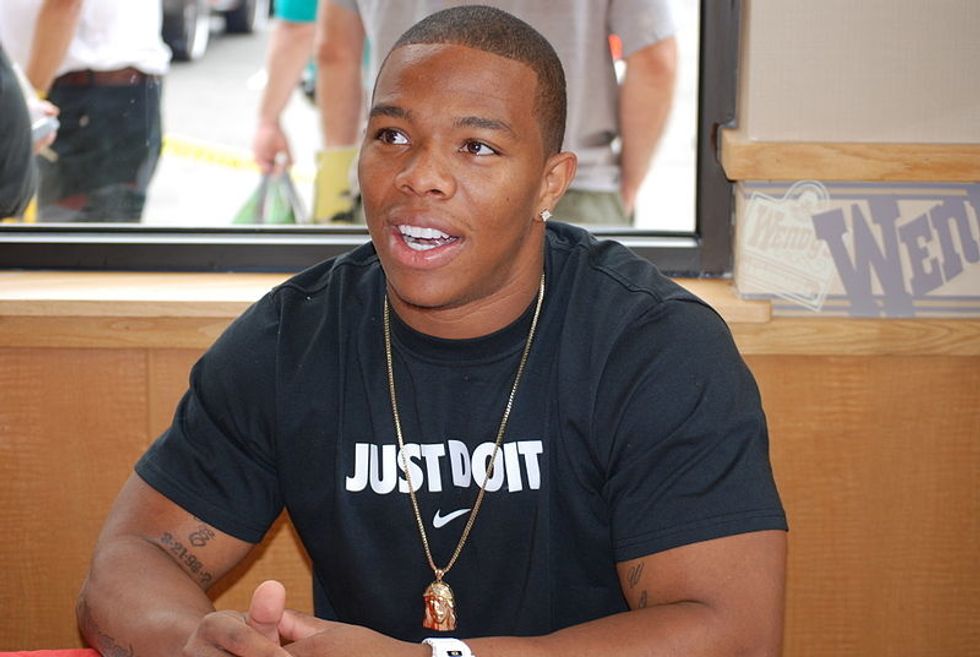 The Baltimore Sun
BALTIMORE — The Ravens have terminated the contract of running back Ray Rice after a new video surfaced Monday morning showing Rice hitting then-fiancee Janay Palmer in an Atlantic City casino elevator in February.
The video appears to show that after each hit the other in a Revel casino elevator, Rice threw a punch with his left fist, knocking Palmer off her feet and into a railing. A previously released video showed the aftermath, with Rice dragging his now-wife out of the elevator.
Photo via WikiCommons
Interested in national news? Sign up for our daily email newsletter!