Receivers Irvin, Carter Named Pro Bowl Captains
@AFP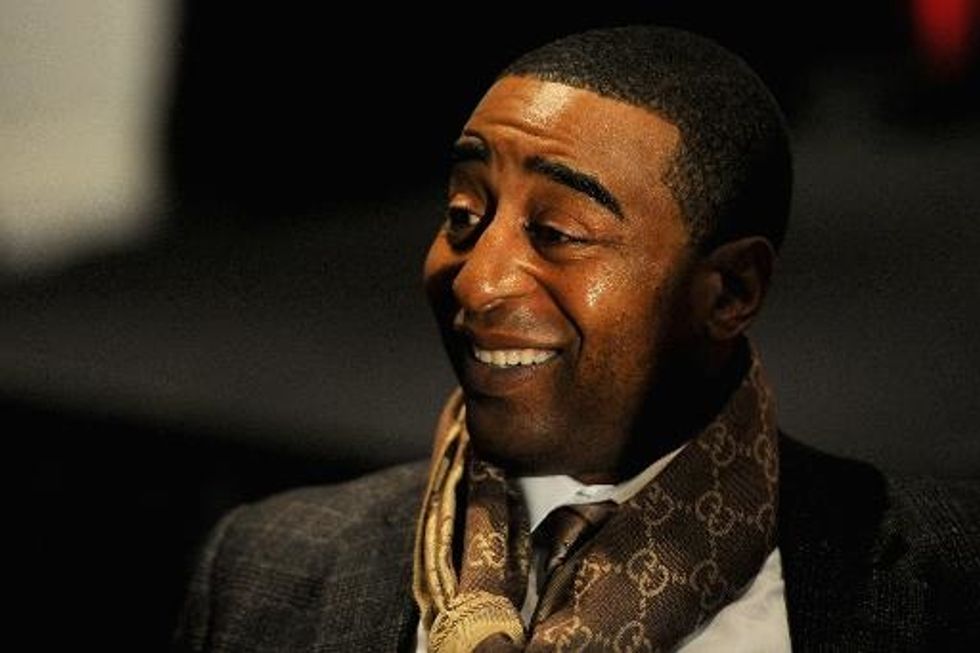 New York (AFP) — Retired star receivers Cris Carter and Michael Irvin were named Wednesday as alumni captains for the 2015 National Football League Pro Bowl all-star game.
The Pro Bowl will be staged January 25 at suburban Phoenix, Arizona, a week before the Super Bowl is played at the same site.
Irvin and Carter each serve as television commentators on the NFL, Carter for ESPN and Irvin for the league-run NFL Network.
Last year it was two other legendary receivers, Deion Sanders and Jerry Rice, who served as captains in the first test of a revised format in which players were drafted into two teams by each captain, a move to help add excitement to the annual matchup a week before the Super Bowl.
"Being voted to the Pro Bowl was always a tremendous honor for me," Carter said. "Last year, players really seemed to be excited about the new rules and the Pro Bowl draft format. I'm excited to be a part of it this year."
Rice's team edged that of Sanders 22-21 last year. Players are chosen without regard to National or American conference, the prior method used to select teams.
"I can't wait to see which players get the Pro Bowl nod this season," said Irvin. "I'm already thinking about how to build my team."
AFP Photo/Maddie Meyer
Interested in sports news? Sign up for our daily email newsletter!