Red-State Resistance Diary: Photographs Chronicling Life In The Trump Era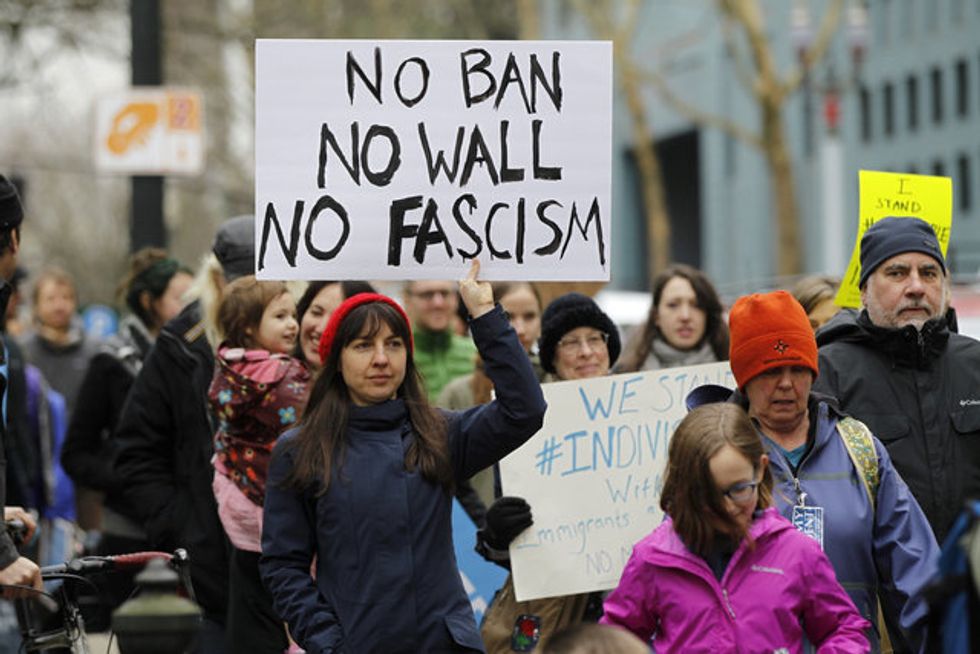 Reprinted with permission fromAlterNet.
Pins, pussyhats, rallies, and town halls are all nationwide signs of the resistance. Where Trump support is high, the opposition will fight. If you live in a state Trump won and have a photograph of a protest, meeting, or other expression of activism, hashtag your photos and videos #RedStateResistance, and you may see them on AlterNet.
Alexandra Rosenmann is an AlterNet associate editor. Follow her @alexpreditor.
IMAGE: Activists march to protest against President Donald Trump's travel ban in Portland, Oregon, U.S. January 30, 2017.  REUTERS/Steve Dipaola