Reid 'Very Optimistic' That Deal Is Close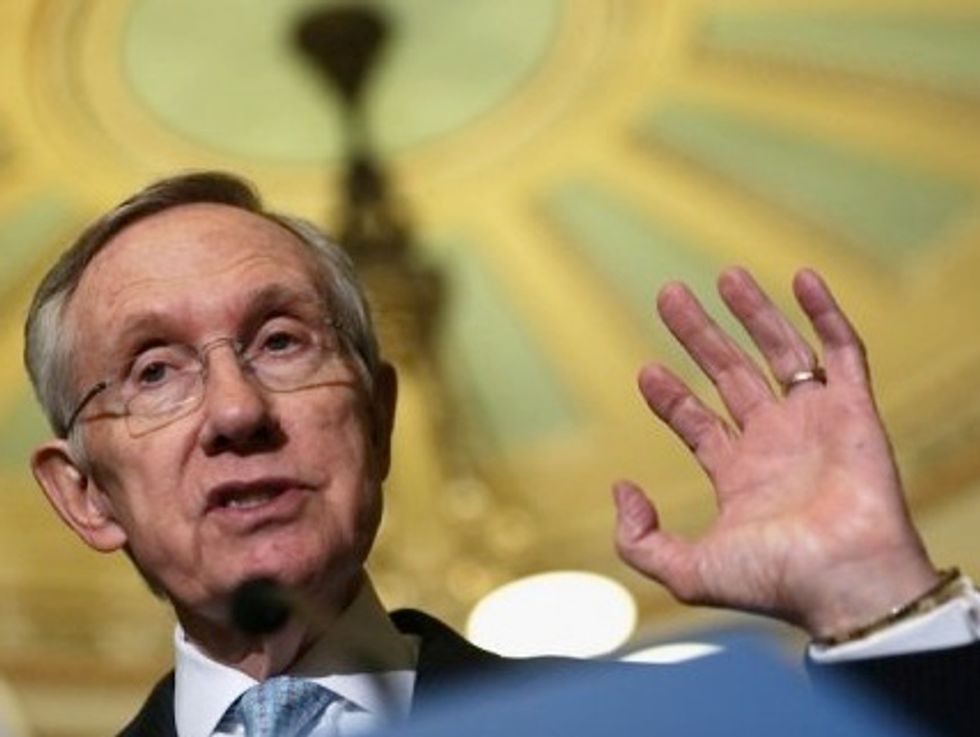 Senate Majority Leader Harry Reid (D-NV) said that he is "very optimistic" that he and Minority Leader Mitch McConnell (R-KY) are close to a deal that would end the government shutdown and raise the debt ceiling, during remarks on the Senate floor on Monday afternoon.
"Constructive good-faith negotiations continue between the Republican leader and me," Reid said. "I'm very optimistic that we will reach an agreement that's reasonable in nature this week to reopen the government, pay the nation's bills and begin long-term negotiations to put our country on sound fiscal footing."
"Let me just echo the remarks of my good friend the majority leader," McConnell said after Reid yielded the floor. "We have had an opportunity over the last couple of days to have some very constructive exchanges of views about how to move forward. Those discussions continue, and I share his optimism that we're going to get a result that will be acceptable to both sides."
The negotiations have reportedly centered around a proposal that would fund the government through March at sequester levels, raise the debt ceiling enough to last through January, and delay the Affordable Care Act's medical device tax for two years.
Reid and McConnell were scheduled to negotiate the deal further with President Barack Obama, Vice President Joe Biden, House Speaker John Boehner (R-OH), and House Minority Leader Nancy Pelosi (D-CA) during a 3 pm EST meeting at the White House. The meeting has since been postponed, to give the Senate leaders an opportunity to finalize the details of their proposal.
The senators' remarks can be seen here.
AFP Photo/Alex Wong