Reince Priebus Leaked Info On Scott Walker's GOP Primary Opponent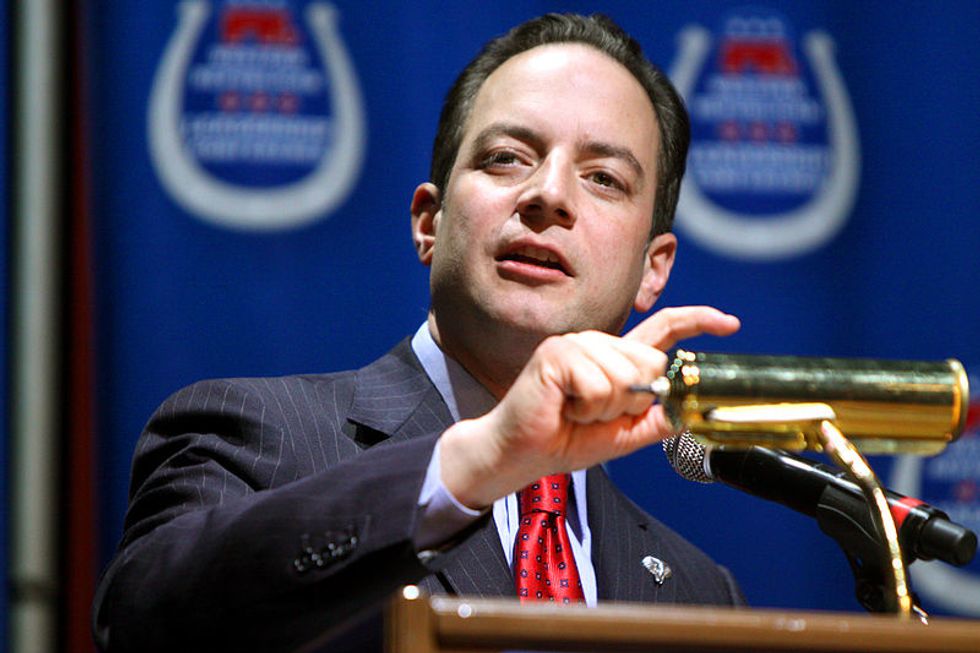 Have you ever wondered how Republican National Committee chairman Reince Priebus still has his job after leading his party to a disastrous 2012 election, where it lost the presidency along with seats in the House and Senate?
One of the 27,000 emails released as part of the "John Doe" investigation of former aides to Governor Scott Walker (R-WI) suggests that Priebus — who was then chair of the Wisconsin Republican Party — played favorites during the 2010 primary between Walker and former congressman Mark Neumann.
"Neumann will be looking at two areas very soon — the county debt and how it is calculated — something about 'mortgaging the future' and why Walker dropped out of college," Priebus wrote to Walker, then a Milwaukee County executive, and political consultant R.J. Johnson.
Almost immediately, Walker responded, "Get me all the facts I can get on the debt. Plus, I should go over the POBs [pension obligation bonds]."
As county executive, Walker supported the issuing of $400 million in bonds to cover a pension shortfall.
The emails were sent via a secret system set up by Walker aides that blurred the lines between campaigning and governing. The documents released Wednesday show aides circulating a racist email and the governor calling on a doctor to be dismissed because she had modeled thongs.
The governor's former aide, Kelly Rindfleisch, has been convicted for misconduct in public office.
Thus far no smoking gun reminiscent of "Time for some traffic problems in Ft. Lee," which exploded the Brigdgegate scandal now embroiling Governor Chris Christie (R-NJ), has emerged. But the specter of scandal currently hangs over two 2016 GOP frontrunners.
And now the RNC's chairman has a little controversy of his own to deal with.