Released Afghan POW Bowe Bergdahl Completes Treatment, Takes New Army Post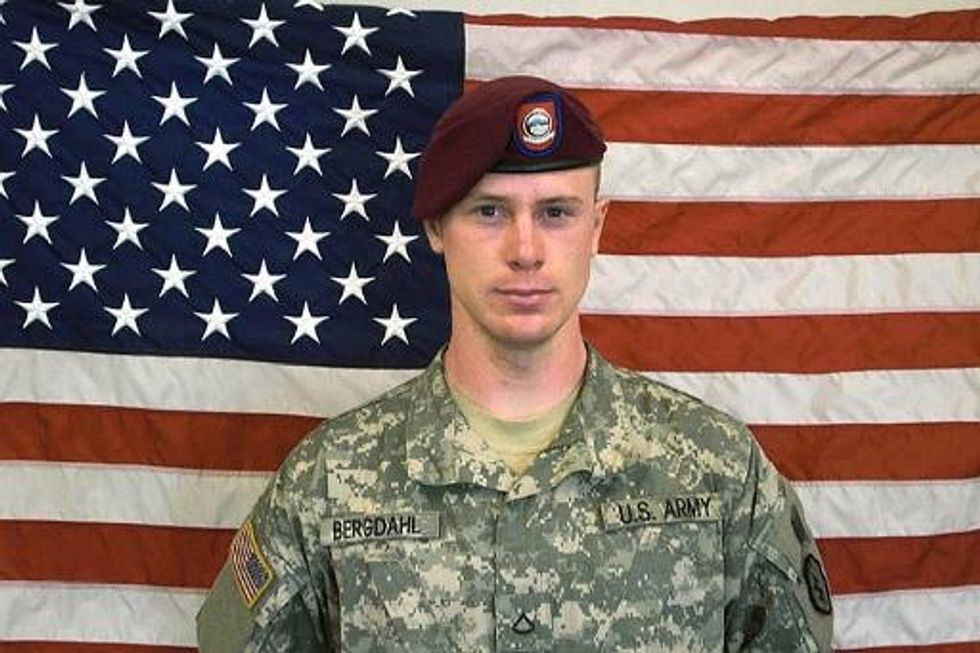 By Nancy A. Youssef, McClatchy Washington Bureau
WASHINGTON — Sgt. Bowe Bergdahl, who was held captive for five years in Afghanistan until he was traded May 31 for five Taliban prisoners held at Guantanamo, has completed his U.S. military-led reintegration and has been assigned to an army unit in Texas to continue his military service.
Senior Pentagon officials told McClatchy that Bergdahl, who was promoted from private first class to sergeant during his captivity, has been assigned to Army North headquarters at Joint Base San Antonio-Fort Houston in Texas. The posting will allow him to remain near the military doctors who've treated him through his reintegration process at San Antonio Military Medical Center.
He is likely to receive some leave time during his new assignment, the officials said.
His new assignment will be his first opportunity to work alongside his fellow soldiers, some of whom have accused him of desertion, claiming he left his post in eastern Afghanistan in June 2009 and that troops died searching for him after he was taken prisoner. His trade for the five Taliban, who had been in Guantanamo for more than a decade, also brought angry denunciations from some members of Congress who opposed their release.
By now, Bergdahl likely is aware of the controversy that swirled around his release, though details of how he was introduced to events that took place during his captivity have not yet emerged. He has been in an outpatient program at Joint Base San Antonio-Fort Houston since June 22 and has been seen at restaurants and shops around San Antonio, often accompanied by members of his medical team, who specialize on helping prisoners of war reintegrate into society.
Doctors treating him have said they allowed him to pick where to go on such trips to help him regain confidence in making his own decisions after years of life as a Taliban hostage.
As part of his reintegration, Bergdahl has spoken to other soldiers about his experiences while a Taliban prisoner, but the U.S. military has not provided any details of the circumstances behind his capture, citing an ongoing investigation led by Maj. Gen. Kenneth Dahl. Bergdahl has not yet been interviewed by Dahl.
Doctors who treated Bergdahl, citing patient confidentiality, have not shared with Dahl the contents of their conversations with Bergdahl.
The military has not said what role Bergdahl's parents, who led the public campaign for his release, have played in his treatment. In the early weeks after his release, the military said he had not spoken to his parents. It was unclear if that was because he was not ready to speak to them or had chosen not to.
According to a 2012 Rolling Stone piece, Berghdal sent an email to his parents in the days before his capture expressing his disdain and disillusionment with his military commanders, saying he longer believed in the U.S. effort in Afghanistan.
"The future is too good to waste on lies. And life is way too short to care for the damnation of others, as well as to spend it helping fools with their ideas that are wrong. I have seen their ideas and I am ashamed to even be American. The horror of the self-righteous arrogance that they thrive in. It is all revolting," the Hailey, Idaho, native wrote his family, according to the Rolling Stone piece.