Remember Those Temporary Officials Trump Quietly Installed? Some Are Now Permanent Employees.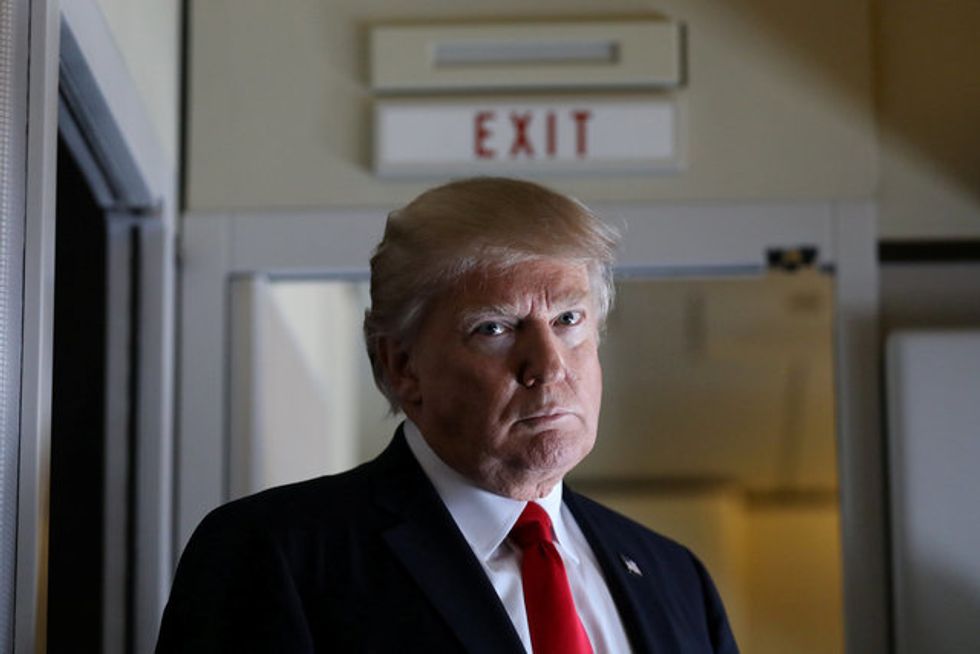 Reprinted with permission from ProPublica.
by Derek Kravitz 
Last month, ProPublica revealed that the Trump administration had installed hundreds of political appointees across the federal government without formally announcing them.
The more than 400 officials were hired in temporary positions for what the White House calls "beachhead teams." Government hiring rules allow them to have those positions for up to eight months.
Now some of them are getting permanent federal jobs, oftentimes with little or no public notice.
A review of federal agencies' staffing lists, obtained through Freedom of Information Act requests and department websites, found the Trump administration has made at least 25 of its beachhead hires permanent. The White House and federal agencies don't have to make public hires that don't require Senate confirmation.
At least five of the new permanent staffers are former lobbyists or consultants now working at the agencies they once sought to influence.
"At the bare minimum, we need to know their names since they are public officials shaping policy," said Max Stier, the CEO of the Partnership for Public Service, a nonpartisan group that advises new administrations on smooth transitions.
Take the Department of Homeland Security's new chief of staff, Kirstjen Nielsen. She was a White House aide to President George W. Bush from 2003 to 2007 and then lobbied Homeland Security as president and general counsel at the Civitas Group. She then founded her own Washington firm, Sunesis Consulting, in 2012 that advised "senior domestic and foreign government officials" on disaster preparedness issues, according to her online biography.
She joined DHS' beachhead team one day after President Donald Trump's inauguration and her hiring has now been made permanent, according to the DHS website.
Nielsen's position doesn't require Senate confirmation.
The Trump administration has made slower than typical progress in filling positions that do require Senate confirmation. So far, just 22 officials have been confirmed by the Senate and there are 473 key positions that require confirmation but remain empty and have no announced nominee, according to the Partnership for Public Service and Washington Post.
Other administrations have hired party loyalists, campaign staffers and congressional aides en masse in the first 100 days. But none have relied on temporary appointments on this scale, experts say. And dozens of ex-lobbyists populate the top ranks of federal agencies, which Trump had pledged to sweep away from public service.
Former lobbyists and corporate consultants who are now in key positons overseeing government regulations can be found across dozens of federal agencies, ProPublica and The New York Times found in an analysis of government records. In response to our reporting, seven U.S. senators sent a letter Thursday to the White House, urging the Trump administration to make all waivers to ethics pledges public and releasing White House visitor records.
The White House did not respond to ProPublica requests for comment. Homeland Security confirmed the permanent appointments but said it had "nothing to add."
Al Shaw and Justin Elliott contributed reporting.
ProPublica is a Pulitzer Prize-winning investigative newsroom. Sign up for their newsletter.