Renewed Fighting Flares Between Armenia, Azerbaijan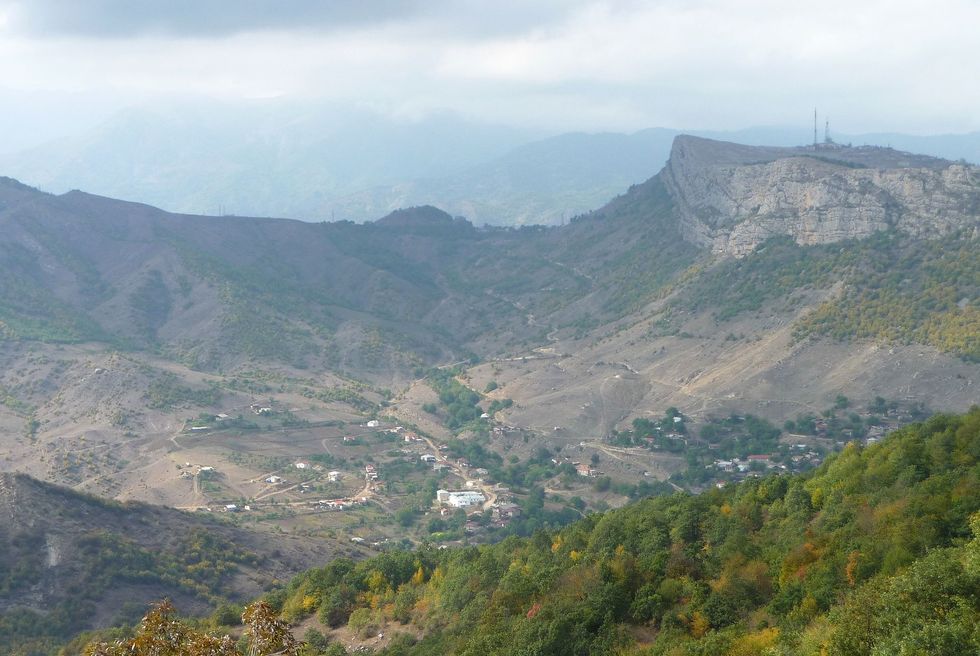 By Carol J. Williams, Los Angeles Times
As the conflict between Ukraine and Russia flares into a sixth month, two other former Soviet republics are now engaged in renewed fighting over the remote, mountainous enclave of Nagorno-Karabakh.
A six-year war between Armenian and Azerbaijani troops had been dormant since a truce was brokered by Russia 20 years ago — until clashes resumed in the South Caucasus region last week.
On Monday, the governments in Yerevan and Baku reported the worst bloodshed over the disputed territory in two decades had taken the lives of 13 Azerbaijanis and six Armenians.
Russian Foreign Minister Sergei Lavrov told the Itar-Tass news agency that he had asked the leaders of both countries to meet with Russian mediators in the Black Sea resort of Sochi on Friday to try to work out a plan to restore peace.
U.N. Secretary-General Ban Ki-moon on Tuesday expressed "deep concern" over the resurgence of fighting and urged the two countries to respect the long-agreed cease-fire conditions.
Russia, the United States, and France spearheaded peace efforts two decades ago, after more than 30,000 were killed in the bitter war for control of the territory that, like some of the disputed land in southeastern Ukraine, was carved up — irrespective of ethnic communities — by Soviet leaders decades before the 1991 collapse of the communist empire.
Nagorno-Karabakh, though largely populated by Armenians, was made part of the Azerbaijan Soviet Socialist Republic under then-Soviet dictator Josef Stalin. But as anti-communist revolutions swept Eastern Europe in the late 1980s, Armenians in the enclave, backed by government forces from across the border, seized control, sending 700,000 Azerbaijanis fleeing for protection from Baku.
Although organized fighting ended with the 1994 cease-fire, a permanent settlement of the conflict has been elusive and hostilities have continued to simmer between the two neighbors.
Russia and Ukraine have been locked in conflict since Moscow-allied Ukrainian President Viktor Yanukovich was ousted by a pro-European revolt in February and Russian President Vladimir Putin seized Ukraine's Crimean peninsula, which is the base of Russia's Black Sea naval fleet.
Lavrov's diplomatic intervention suggested that Moscow intends to take the lead in trying to tamp down the latest flare-up between ex-Soviet neighbors. But Russia's former alliance with France and the United States in the Caucasus region's peace talks likely has been complicated by the United States and European Union sanctions imposed on Russia for its role in the deadly Ukraine fighting.
Photo via WikiCommons
Interested in world news? Sign up for our daily email newsletter!