Rep. Kevin McCarthy Elected House Majority Leader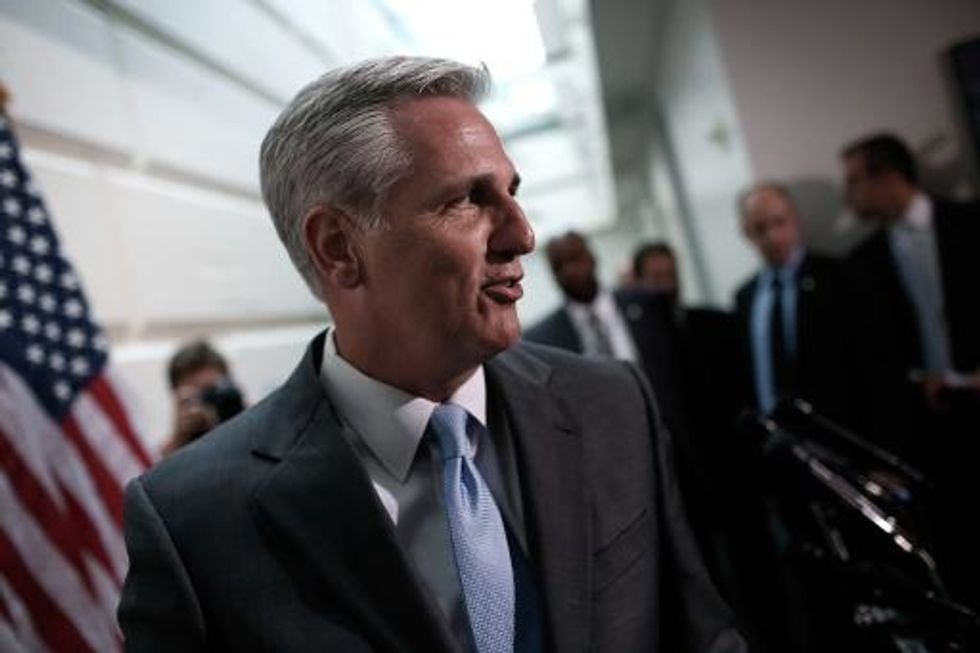 By Michael A. Memoli, Tribune Washington Bureau
WASHINGTON — House Republicans elected Rep. Kevin McCarthy (R-Calif.) as their next majority leader Thursday, continuing the California congressman's rapid rise through the ranks of Congressional leadership.
McCarthy, 49, will be the first Californian and youngest person ever to serve in the House's second-ranking position when he formally assumes the role in July. First elected in 2006, he has served since 2011 as the House Majority Whip.
His rapid climb is taking place at a time of significant turnover in Congress. McCarthy has served less time in the House than any of the chamber's committee chairs. John A. Boehner (R-Ohio), now Speaker of the House, had served for 15 years before he became majority leader in 2006.
McCarthy comes to the new post during a turbulent period in which Republican leaders have struggled to find consensus among their members on major policy issues, often leading to setbacks in fights with Democrats, who control the Senate and the White House.
McCarthy's promotion came a little more than a week after the unexpected primary defeat of Eric Cantor (R-Va.), the current majority leader. Cantor announced the next day that he would step down from the leadership job, and Boehner set a quick election schedule to replace him.
In part because of that speedy schedule, more conservative factions of the party were unable to mount a successful challenge to block the well-liked McCarthy from moving up. His lone opponent, Rep. Raul R. Labrador (R- Idaho), was backed by some of the House's most conservative members, but started far behind McCarthy.
McCarthy's victory in the leadership race immediately triggers another election to replace him as Majority Whip. Three candidates — Peter Roskam of Illinois, Steve Scalise of Louisiana, and Marlin Stutzman of Indiana — were battling for the job.
McCarthy served for four years in the California Assembly, including two years as Minority Leader, before he was elected to Congress from a district that includes his hometown of Bakersfield and most of the Antelope Valley. He played a key role in recruiting a class of candidates in 2010 that helped Republicans win back control of the House, and has raised millions to help keep the party in power.
Cantor had sought to use the Majority Leader job to shape policy designed to broaden the GOP's appeal, though at times he faced resistance on key issues like immigration reform. McCarthy is seen as more of a political strategist than policy wonk, and one of his pledges to colleagues this week was to give committee leaders greater say over the legislative agenda.
"He knows the issues, he knows the players, he's dealt with the Democrats. So he's got about as good a preparation as you can have for the kind of job he's moving into," said Rep. Tom Cole (R-Okla.), a top Boehner ally. "This is a job he knows well, and he'll decide what direction he wants to move. I think members are very much at ease that he will discharge his duties competently and he will be loyal to the speaker."
Boehner has said he intends to run for a third term as speaker if, as expected, Republicans hold the majority after November's midterm election. McCarthy's selection Thursday makes him the heir apparent if Boehner gives up the post after 2015.
Photo: Win McNamee via AFP
Interested in U.S. politics? Sign up for our daily newsletter!