Rep. Rohrabacher, 'Putin's Favorite,' Dined With NRA Spy In D.C.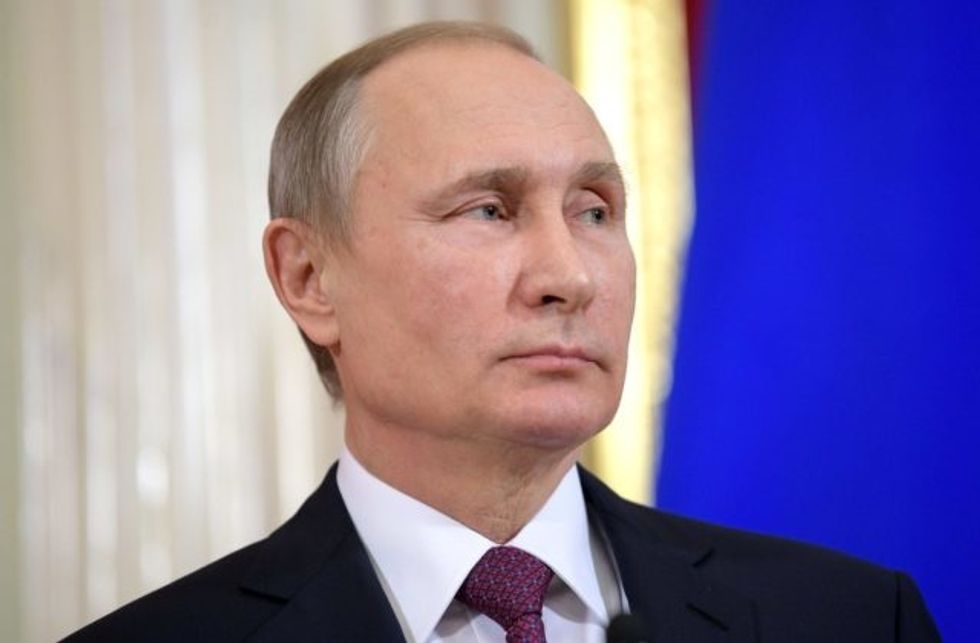 Reprinted with permission from Shareblue.
Two years after meeting alleged Russian spy Mariia Butina in Russia, Congressman Dana Rohrabacher (R-CA) dined with her at a fancy French restaurant in Washington, D.C. To many, the news of the additional meetup adds to suspicions that Rohrabacher may have a special connection with Russia.
In February 2017, Rohrabacher and Butina dined together at Bistro Bis, an upscale restaurant a few miles from the U.S. Capitol building, according to ABC News. The event was part of Butina's plan to arrange "friendship and dialogue dinners" with influential Americans.
Rohrabacher's office confirmed he attended the dinner with Butina, who was recently indicted for conspiracy to act as an agent of a foreign government. Rohrabacher sought to downplay Butina's importance at the dinner, claiming she "was arranging chairs at a dinner, a gopher."
Trump used a similar tactic when high-profile campaign aide George Papadopoulos was indicted by special counsel Robert Mueller, calling him a "coffee boy."
In 2015, Rohrabacher met with Butina in St. Petersburg, Russia, as part of a plot allegedly in coordination with Alexander Torshin, an influential deputy governor of the Russian central bank.
At the time Rohrabacher was confronted with the first known interaction with Butina, Rohrabacher claimed Butina's arrest was part of a conspiracy by a mythical "deep state" intended to undermine Trump's relationship with Russia.
The 2017 meeting came weeks after Rohrabacher hosted a black-tie inaugural party where Russian lawyer Natalia Veselnitskaya was in attendance. That party "caught the attention of counterintelligence officials at the FBI," according to the Washington Post.
Rohrabacher's history of unusually friendly stances toward Russia earned him the nickname "Putin's favorite congressman."
The Orange County congressman has regularly defended Russia against accusations of criminal activities during the 2016 election, even as U.S. intelligence agencies declared Russia a culprit. Rohrabacher accused America's intelligence community of lying and embraced a debunked conspiracy theory that the stolen emails were an inside job.
Rohrabacher's ties to Russia are so troubling that even fellow Republicans, including House Majority Leader Kevin McCarthy, have said they "think Putin pays" Rohrabacher.
Just days after the Russia investigation led by special counsel Robert Mueller indicted 12 Russian agents for election crimes, Rohrabacher said, "We can't blame Putin."
During California's primary campaign this year, Democratic candidate Harley Rouda campaigned that voters should elect him to, "Piss off Putin."
Rohrabacher's continued connection to Russian scandals may be having an impact in his district. As far as fundraising goes, Rouda is raising more dollars than Rohrabacher, and Rouda is leading in the latest polls.
If history is any indication, as investigations into Russia's untoward influence in American politics continues, it seems likely that links to Rohrabacher will continue to emerge.
Published with permission of The American Independent.