Report: Over 27 Million Previously Uninsured Americans Now Eligible For Coverage Under Obamacare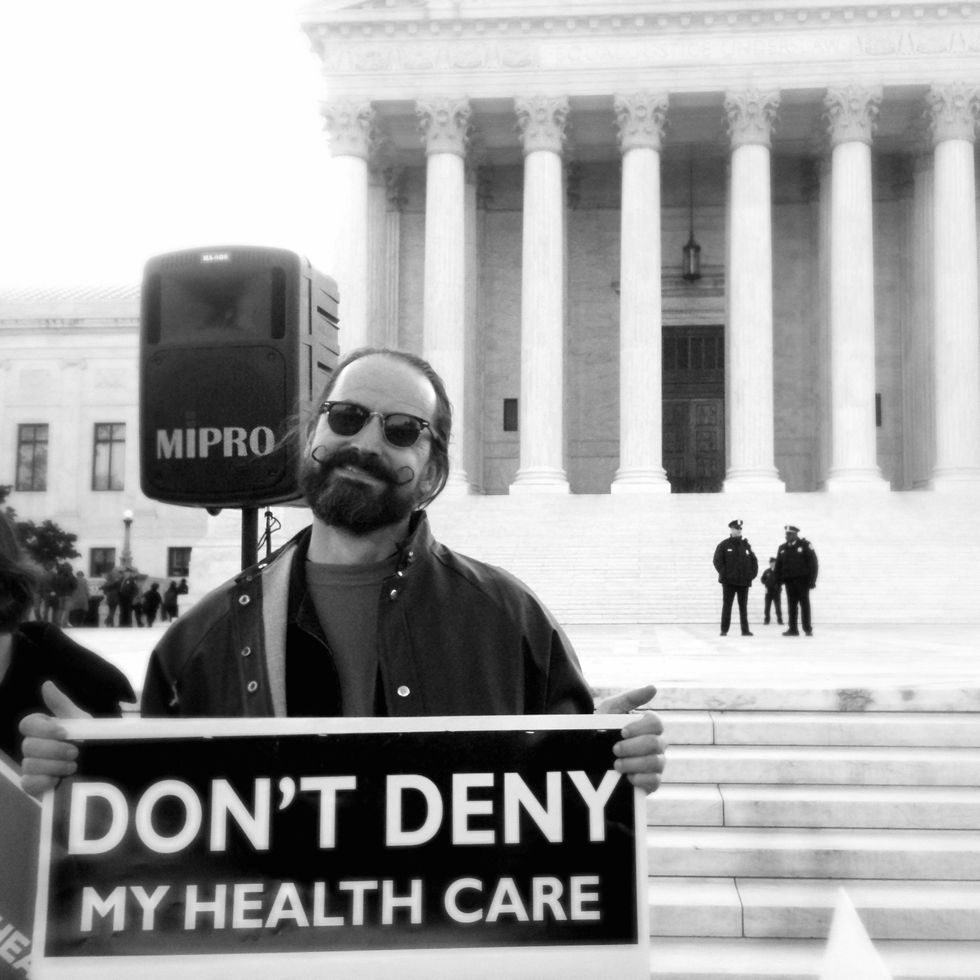 The Affordable Care Act will reduce the number of uninsured Americans by 56 percent — or 27.7 million individuals – by 2016, according to an updated report from the Robert Wood Johnson Foundation.
The report supports the findings of a March Gallup poll that showed the percentage of uninsured consistently decreasing. In mid-2013, 18 percent lacked health insurance. In March of this year, that number was down to 15.9 percent, the lowest level since 2009. The RWJF report finds that by 2016, only 9 percent of Americans will be uninsured.
While Obamacare will improve health care access for residents of all 50 states, the states that have expanded Medicaid coverage have unsurprisingly benefited more than those that have not. Already, states that accepted Medicaid expansion have covered 68 percent of previously uninsured individuals, while states that did not have covered just 44 percent.
In the states that expanded Medicaid, 50 percent of individuals are newly eligible for Medicaid or CHIP. On the other hand, only 18 percent of residents in states that did not accept the expansion are granted access to Medicaid or CHIP under the ACA. Conversely, 26 percent of individuals in non-expanding states are granted subsidy eligibility, compared to 18 percent of expanding states' populations. While subsidies are certainly helpful components of health care, they do not provide coverage as comprehensive as Medicaid or CHIP, suggesting that states that have not yet expanded Medicaid coverage are falling considerably behind other states when it comes to insuring their residents.
Among states that have refused to expand Medicaid, Texas has the worst coverage numbers, with only 40 percent of its uninsured now receiving access to some form of health care coverage. By contrast, West Virginia has granted 83 percent of its uninsured residents health care access. The RWJF report suggests that if states like Texas were to expand Medicaid coverage, they could increase their number of insured citizens by 27 percent.
These states' stubbornness could have further-reaching effects, as the RWJF projects that by 2016, states will have the potential to insure 59 percent of their population if they adopt expanded Medicaid coverage. If they fail to do so, however, non-expanding states will only be able to reduce the proportion of uninsured individuals by 34 percent. States that already have expanded Medicaid coverage are predicted to insure an additional 56 percent of residents.
Quite a few states, noticing this distinct disparity, have made plans to improve their coverage plans. Both Pennsylvania and Indiana have submitted proposals to expand Medicaid coverage, and New Hampshire is on track to expand its program in in July. Wisconsin, the expansion holdout that has fared best in covering its previously uninsured citizens, likely has such high numbers (74 percent) because "adults up to 100 percent of federal poverty level (FPL) are now eligible for Medicaid and can enroll."
Of the 27.1 million individuals who are projected to remain uninsured in 2016 — just 8.6 percent of the population — a plurality of 37 percent would be eligible for Medicaid, CHIP, or subsidies applicable to marketplace coverage. As such, many of these individuals would also likely be able to enroll in some form of coverage, further boosting the proportion of insured Americans. Of the remaining uninsured individuals, around 40 percent are undocumented immigrants, who are ineligible to receive marketplace coverage, Medicaid and CHIP assistance. Around 35 percent of the uninsured are likely to be low-income residents of states that have not expanded Medicaid coverage. The majority of these individuals would receive assistance if their states were to expand Medicaid.
Photo via Flickr
Want more analysis of the Affordable Care Act? Sign up for our daily email newsletter!