Report Challenges New York City To Respond To Climate Change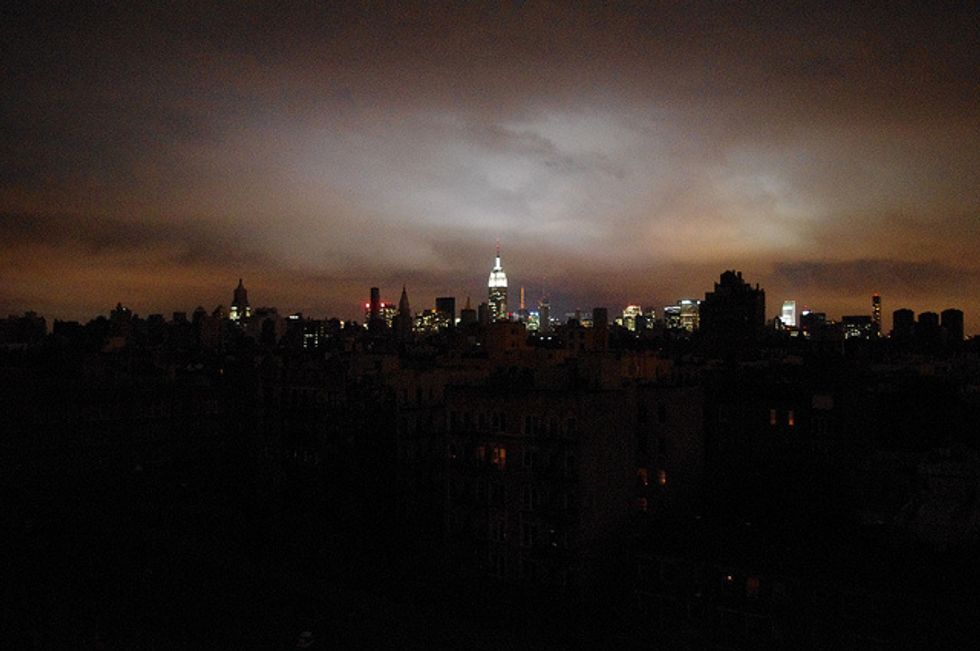 Is New York City prepared for the challenges posed by climate change? Writing in Wired, Neel V. Patel suggests that the answer is "no."
In a report published last week, the New York City Panel on Climate Change found that the city's weather and temperatures will become more extreme over the next century. This poses obvious risks for the city's sprawling infrastructure.
The report cautions that Mayor Bill de Blasio must seek to reconcile a flat city bordered by rivers and the Atlantic Ocean with the increasing likelihood of superstorms and rising water levels. With annual rainfall projected to increase by 5 to 13 percent in the near future, the basement and ground floors of buildings throughout the city may no longer be habitable. Easily breached infrastructure such as boilers and electrical meters must move to higher ground as well.
Likewise, the mayor and the City Council will have to amend building codes to keep spaces cooler in response to projected increases in heatwaves and power outages.
In short, the city is vulnerable. But there has been some progress. Flood and storm bulwarks are set to be built or reinforced for the city's most susceptible areas, including Staten Island and the Red Hook neighborhood of Brooklyn. Yet, as construction costs and insurance rates rise in response to proposed coding changes, Patel cautions: "In the end, though, each of those adjustments is just a Band-Aid."
Read Patel's full article here.
Photo: David Shankbone via Flickr