Attorney General Eric Holder To Resign: Official
@AFP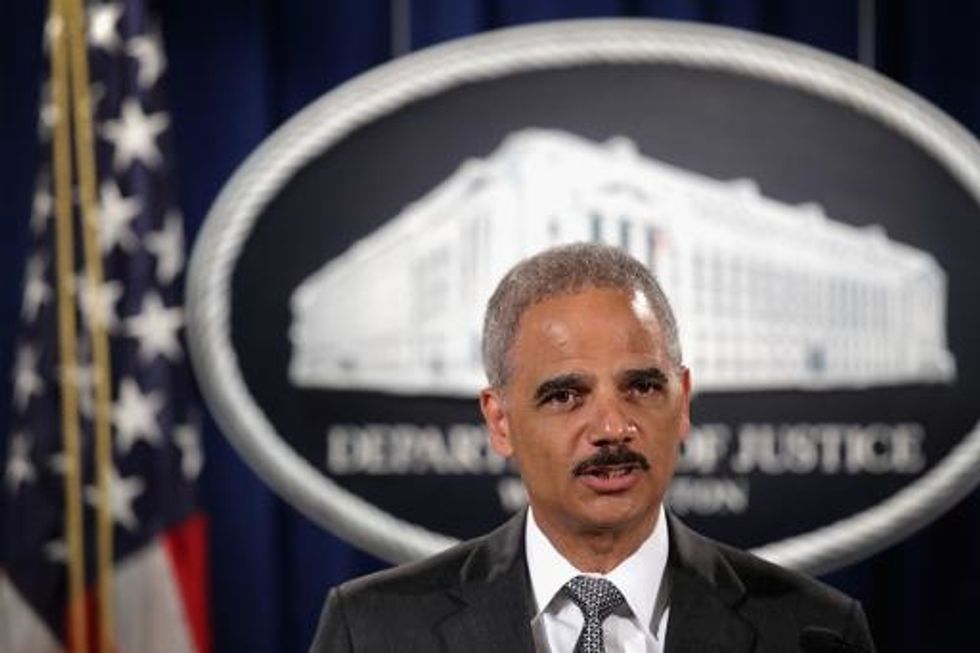 Washington (AFP) – Attorney General Eric Holder, the top U.S. law enforcement official and one of President Barack Obama's closest aides, will resign on Thursday, White House and Justice Department officials said.
Holder was the first African-American to be named as attorney general and, at more than six years, has served the fourth-longest tenure of anyone to hold the post.
The White House said Obama will make a "personnel announcement" at 4:30 pm Thursday.
Holder is also one of just three original cabinet members serving Obama in the White House, along with Education Secretary Arne Duncan and Agriculture Secretary Tom Vilsack.
Holder, a longtime friend of Obama's, months ago expressed interest in giving up the post, U.S. news reports said.
His decision to leave before the end of the year was made in order to give Obama better odds at getting his choice of a successor through the U.S. Senate, which Democrats risk losing to Republicans in November's midterm election.
Holder's tenure is notable for significant inroads made in the civil rights arena, including gains in rights and benefits for same-sex couples and reductions in prison sentences for certain drug offenses.
The Democratic senator tasked with leading Congress's efforts to confirm Holder's successor, Pat Leahy, sang his praises shortly after news of his impending resignation was announced.
"I have been here throughout a lot of attorneys general. Nobody has done it better than he has," Leahy told the MSNBC television.
Holder's time in office, however, was marked by rocky relations with Congress, where Obama's Republican opponents control the House of Representatives.
In June 2012, the House voted to hold him in contempt for what it deemed his lack of cooperation on an investigation into "Operation Fast and Furious."
This was a bungled U.S. federal sting that sought to probe weapons trafficking along the U.S.-Mexico border, but ended up accidentally allowing arms to fall into the hands of gangs.
He was frequently called to appear before Congress for hearings that were remarkable for their heated and hostile rhetoric from both Holder and lawmakers.
During his tenure, there were also a drumbeat of calls for his resignation from conservative lawmakers, who have accused him of being less than forthcoming during a congressional probe into allegations that the Internal Revenue Service, the nation's tax-collecting authority — targeted conservative Tea Party groups.
Holder's career prior to going to work for Obama was distinguished by a number of law enforcement firsts. In 1993 he was named the first African-American appointed as U.S. attorney in Washington, DC.
He was appointed in 1988 by late Republican president Ronald Reagan to the post of superior court judge, and earned a reputation as a jurist who was tough on crime.
During the Bill Clinton administration, Holder served as deputy attorney general under Janet Reno — again, the first African-American to serve in that slot.
His wife, Sharon Malone, is an obstetrician working in Washington. They have three children.
AFP Photo/Alex Wong