Report: Gay NFL Player Overlooked By Teams
@AFP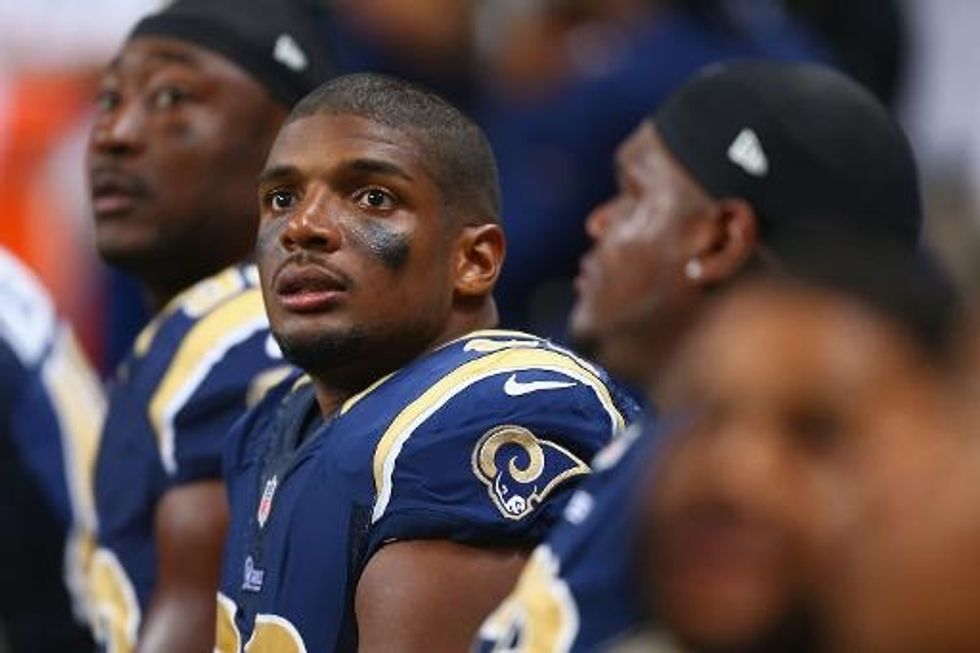 St. Louis (AFP) – Michael Sam, who is seeking to become the NFL's first openly gay player, was passed over by 31 teams Sunday just one day after being cut by St. Louis, USA Today reported.
The rookie defensive end cleared waivers and is now free to try and sign with the Rams' practice squad.
Sam was cut by St. Louis on Saturday as the Rams tried to get their roster down to 53 players for the first game of the season.
Sam thanked the Rams on Saturday for the opportunity and said he would continue to try and land a position on an NFL team.
"I want to thank the entire Rams organization and the city of St. Louis for giving me this tremendous opportunity and allowing me to show I can play at this level," said Sam.
"I look forward to continuing to build on the progress I made here toward a long and successful career."
Rams coach Jeff Fisher didn't rule out adding Sam to the practice roster but said there are others they have to consider as well.
If Sam doesn't land a spot with an NFL club he could try and sign with the Canadian Football League. His CFL rights are owned by the Montreal Alouettes who currently have former NFL star Chad Johnson on their team.
Sam, selected in the seventh round of May's NFL draft, was among the last four players cut from the Rams' lineup, beaten for the final spot by undrafted rookie, Ethan Westbrooks.
A college star at the University of Missouri barely an hours' drive from St. Louis, Sam made 11 tackles and three quarterback sacks in a strong performance over four pre-season games.
AFP Photo/Dilip Vishwana