Report: Inspector General Will Censure State Official Brian Hook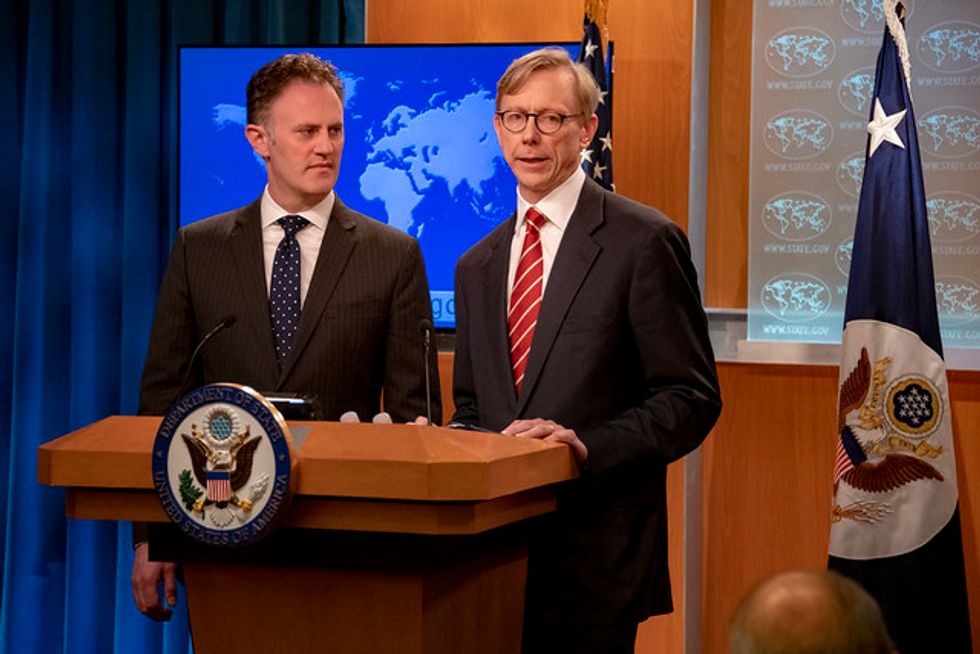 Reprinted with permission from Alternet
Brian Hook, a top official in the State Department working on Iran policy, will reportedly be criticized and recommended for disciplinary action in a forthcoming report from the internal inspector general, according to a new report from the Daily Beast.
This could be particularly significant because Hook is a top candidate to replace the now-former National Security Adviser John Bolton.
So what is Hook on the hook for? The Daily Beast reported:
The department's inspector general has been investigating Brian Hook and other State Department officials for their involvement in layoffs and other personnel decisions that impacted individuals who were thought to have perceived loyalty to the Obama administration. Several whistleblowers raised allegations against Hook and others, prompting the inspector general to analyze emails and other documents as part of the probe. The recommendation for Hook is set to be outlined in a new report by the inspector general. It is due out within the next several weeks.
Politico had previously reported on emails involving Hook that appear to suggest that officials were targeting career staff they believed were loyal to President Barack Obama. Career staff are supposed to serve as nonpartisan agents of the administration and are not supposed to be targeted for political retaliation.
It's not clear if a critical IG report would actually hurt Hook's standing in the administration. In fact, it could even boost his status in Trump's eyes. Being called out for going after supposed Obama devotees would just confirm in the president's mind that Hook is loyal to Trump.
And Trump has ignored similar findings before. When the Office of the Special Counsel found that Kellyanne Conway had flagrantly and repeatedly violated the Hatch Act and should be fired, Trump did nothing. On the other hand, Trump and his allies have treated critical findings by the Justice Department inspector general about James Comey and Andrew McCabe, perceived enemies of the president, as damning indictments.
IMAGE: State Department official Brian Hook, right.