Report: Majority Of Americans Don't Want To Immediately Deport Refugee Children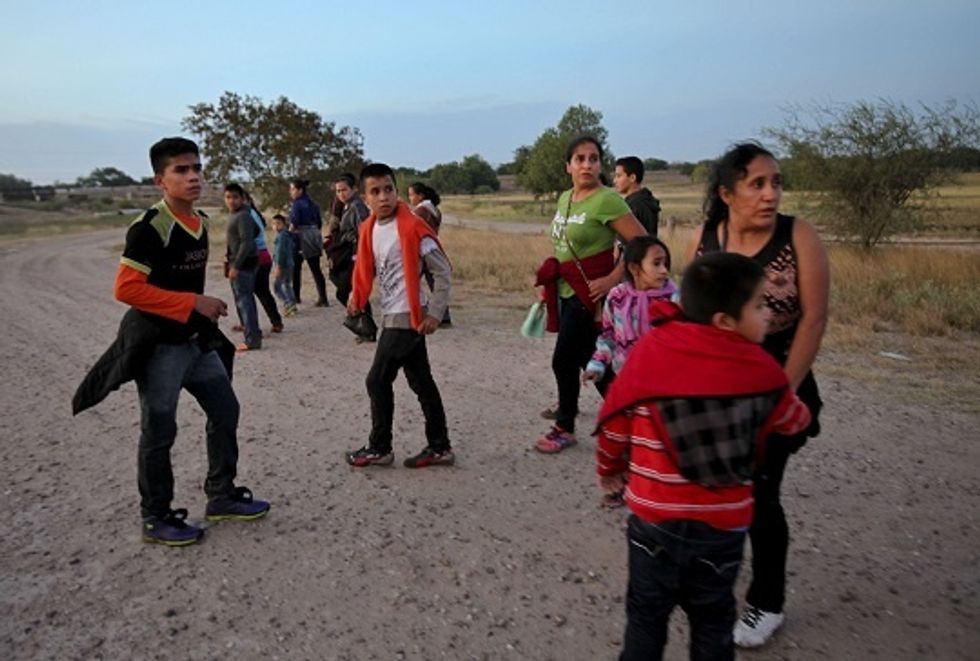 Many politicians, including President Obama, have been adamant that the Central American migrant children who have crossed the border in recent months should be returned home as soon as possible, in the name of representing the views of their constituents and the American people. But it turns out that a majority of Americans don't agree with them.
A Reuters/Ipsos poll conducted from July 31-August 5 shows that 51 percent of Americans think that the unaccompanied minors shouldn't be deported right away; 38 percent think they should be taken care of until it's proven safe for them to go back to their home countries, 13 percent believe they should be allowed to stay in the United States, and 32 percent say that the children should be sent home immediately.
The results cut across party lines, with 48 percent of Democrats, 30 percent of Republicans, and 37 percent of Independents saying that the children should be able to stay as long as necessary.
"Overall, people are humane and they understand that no matter what our situation is with the budget, whether or not we can afford this, these are kids. No matter what the immigration system is, they are innocent," said Lance Lee, who participated in the survey.
This attitude is in stark contrast to what politicians are saying in Washington. President Obama has sent a very clear message that children who come here illegally will get sent home. Republicans have blamed Obama for the border crisis, arguing that his 2012 executive action that gives some young immigrants a chance to apply for work authorization encouraged children to illegally come to the United States.
"Do not send your children to the borders," Obama said in an interview with ABC News. "If they do make it, they'll get sent back."
Though Obama has proposed humanitarian policies, such as a pilot program in Honduras that would screen children in their home countries to see if they qualify for refugee status before allowing them to travel to the United States, his main focus has been on securing funding to process these children and send them home. He asked Congress for $3.7 billion to help combat the border crisis.
The Senate responded with a bill that would provide $2.7 billion to cope with the crisis. But the bill was 10 votes short (50-44) of passing, due to Republican concerns that the bill is far too expensive, doesn't make it easier for the United States to deport these children, and doesn't do enough to discourage children from making the journey.
The House passed a $694 million bill right before leaving on recess, which would provide money to help mitigate the crisis at the border, reimburse Texas' National Guard Troops, and significantly expedite the deportation process.
The pollsters say their survey shows that the public is not as angry about the border crisis as politicians and cable news would have everyone believe. It's another case of politicians being one step behind what the American public actually wants.
"There are these really passionate, smaller pieces of the population that are really loud about it, but the broader public is much more ambivalent," Ipsos pollster Chris Jackson said.
Photo: Los Angeles Times /MCT/Michael Robinson Chavez
Interested in U.S. politics? Sign up for our daily email newsletter!