Report: Manafort Nearly Made Plea Deal With Mueller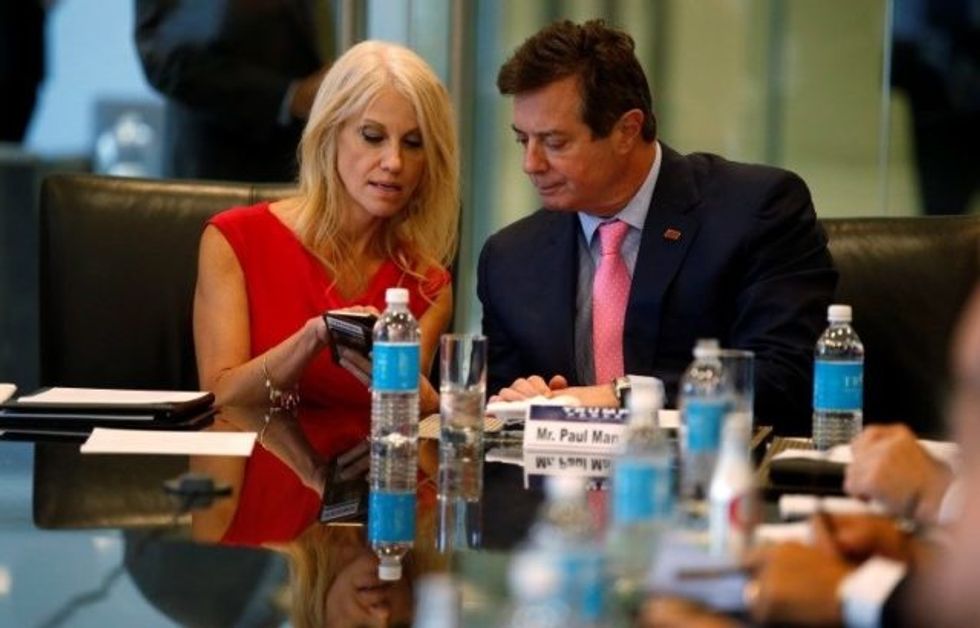 Only one person targeted by special counsel Robert Mueller's Russia investigation has tried to fight the prosecutors' charges and taken the case to court: President Donald Trump's former campaign chair Paul Manafort.Manafort was convicted last week on 8 counts, including bank and tax fraud. But according to a new report, his legal team actually met with Mueller to discuss to possibility of a plea deal, according to a new Wall Street Journal report. He faces another set of charges in an upcoming case from the special counsel in September:
The plea discussions occurred as a Virginia jury was spending four days deliberating tax and bank fraud charges against Mr. Manafort, the people said. That jury convicted him on eight counts and deadlocked on 10 others. Prosecutors accused Mr. Manafort of avoiding taxes on more than $16 million he earned in the early 2010s through political consulting work in Ukraine. 
According to the new report, the plea talks "stalled" because of issues raised by Mueller himself. However, given the widespread belief that Mueller's team doesn't leak to the media, it's reasonable to suspect that this aspect of the report may be spin from someone on Manafort's side.
Many believe that Mueller is using the charges against Manafort to pressure him to flip and turn state's evidence against the president with regard to crimes committed during the election.
Manafort's next trial is scheduled to begin on September 17.
Cody Fenwick is a reporter and editor. Follow him on Twitter @codytfenwick.