Report: Manafort Seeking Plea Bargain With Mueller
@FAWFULFAN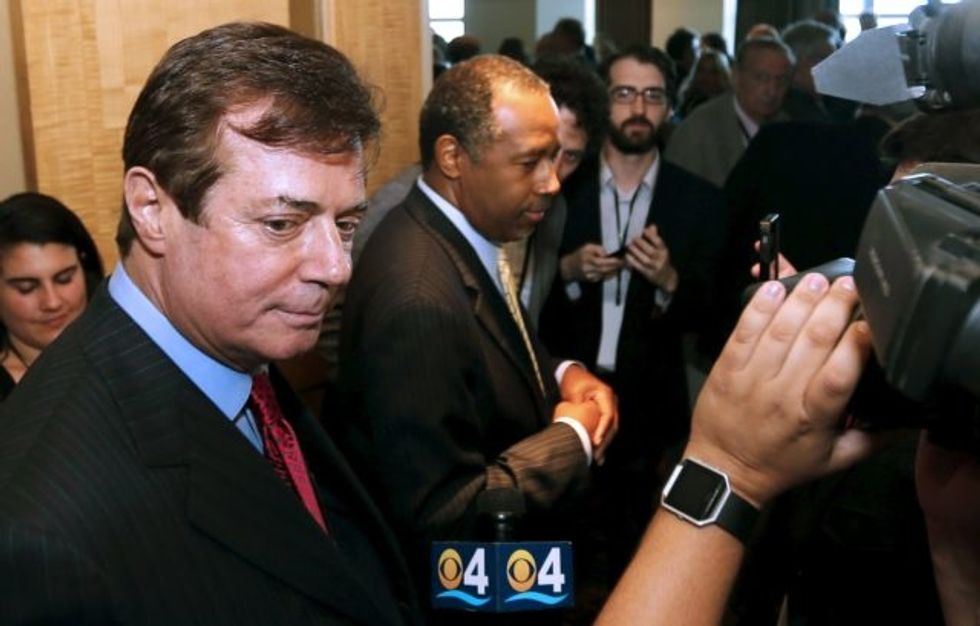 Reprinted with permission from AlterNet.
According to a report in the Washington Post on Tuesday, President Donald Trump's former campaign manager Paul Manafort is now seeking a plea bargain from Special Counsel Robert Mueller's team.
Though Manafort was already convicted of serious federal crimes last month, a second trial is planned which could go deeper into his personal finances and history. Manafort's bruising first loss in court may have made him rethink his plans to maintain his innocence:
The people, who spoke on the condition of anonymity to ­describe the conversations, cautioned that the negotiations may not result in a deal with special counsel Robert S. Mueller III, who is prosecuting Manafort for alleged money laundering and lobbying violations.

But the discussions indicate a possible shift in strategy for Manafort, who earlier this year chose to go to trial in Virginia, only to be convicted last month in Alexandria federal court on eight counts of bank and tax fraud. He had derided his former business partner, Rick Gates, for striking a deal with prosecutors that provided him leniency in exchange for testimony against Manafort.
Manafort is a longtime friend of Russian oligarchs and he, prosecutors alleged, laundered a staggering $18 million in foreign funds. His downfall was ensured when his longtime associate Rick Gates, also indicted in the Mueller investigation, turned on him and testified about the scheme.
In all, Manafort served on the Trump campaign for five months, during which he had a crucial and far-reaching role in the future president's strategy and in the mission of the Republican Party. It was Manafort who persuaded Trump to pick Mike Pence as his running mate, and it was Manafort, according to at least one Republican National Committee delegate, who persuaded the entire party to water down its support for Ukraine in its platform. Manafort is particularly known for his ties to a Ukrainian pro-Putin strongman Viktor Yanukovych.
Trump has raged against the prosecution of his former campaign chief, saying it is "very unfair" and he "feels very badly" about it. He is even considering a pardon.
Matthew Chapman is a video game designer, science fiction author, and political reporter from Austin, TX. Follow him on Twitter @fawfulfan.